"I existed from moment to moment, sometimes thinking death would have been preferable. We were in the depths of the abyss, the ultimate horror of war. Men struggled and fought and bled in an environment so degrading I believed we had been flung into hell's own cesspool."
~Corporal Eugene Sledge
3rd Battalion, 5th Marines, 1st Marine Division
Battle of Okinawa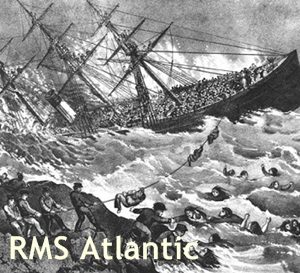 1873 – RMS Atlantic, a transatlantic ocean liner of the White Star Line that operated between Liverpool, England and New York City, struck rocks and sank off the coast of Nova Scotia, Canada, killing at least 535 people.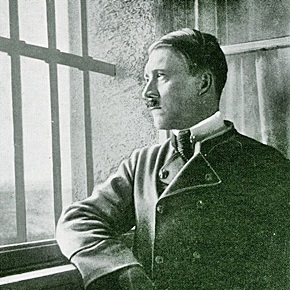 1924 – Adolf Hitler was sentenced to five years imprisonment at Landsberg Prison for his participation in the "Beer Hall Putsch" but spent only nine months in jail.
While at Landsberg, Hitler dictated most of the first volume of Mein Kampf (My Struggle).
It was originally entitled Four and a Half Years of Struggle against Lies, Stupidity, and Cowardice.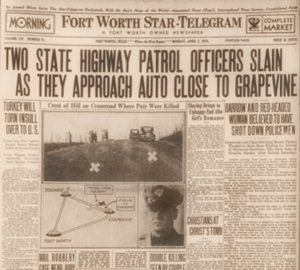 1934 – On Easter Sunday, Clyde Barrow and Henry Methvin killed H. D. Murphy and Edward Bryant Wheeler, two young highway patrolmen, at the intersection of Route 114 and Dove Road near Grapevine (now Southlake), Texas.
Bonnie Parker's alleged role in the murders – much of which was later discredited – helped turn public perception against the Barrows gang.
Seven weeks later, both Barrow and Parker were ambushed and killed on a rural road in Bienville Parish, LA by a posse of four Texas officers and two Louisiana officers.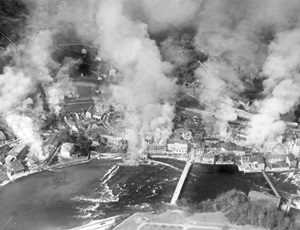 1944 – Navigation errors resulted in an accidental American bombing of the Swiss city of Schaffhausen, located in a section of Swiss territory surrounded on three sides by Germany.
Air raid sirens had often sounded in the past, without an actual attack, so many residents ignored the sirens that day. A total of 40 civilians were killed in the raid.
President Franklin Roosevelt sent a personal letter of apology to the mayor of Schaffhausen and the United States quickly offered four million dollars in reparations.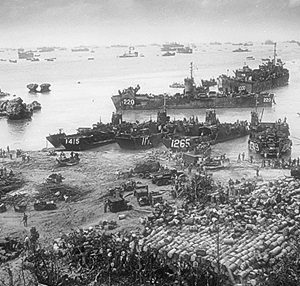 1945 – The 82-day Battle of Okinawa – the last major battle of World War II, and one of the bloodiest – began with the largest amphibious assault in the Pacific Theater of World War II.
The Navy's Fifth Fleet and more than 180,000 U.S. Army and U.S. Marine Corps troops descended on the Pacific island of Okinawa for a final push towards Japan.
Soldiers and Army brass alike expected the beach landings to be a massacre worse than D-Day. But the Fifth Fleet's offensive onslaught was almost pointless. There were no Japanese soldiers waiting for them.
What the Americans didn't know was the Japanese Imperial Army had them just where they wanted them.
Japanese troops had been instructed not to fire on the American landing forces but instead watch and wait for them, mostly in Shuri, a rugged area of southern Okinawa where a triangle of defensive positions known as the Shuri Defense Line had been set up.
The fighting over the next three months was extremely fierce on both sides. Japan used numerous kamikaze attacks in an attempt to sink Allied naval vessels, which assembled in the hundreds for the battle.
Okinawa's pre-battle population was about 300,000; nearly 150,000 were killed, committed suicide or went missing.
The Americans eventually captured the island, losing between 10-15,000 soldiers, while Japan lost 75-110,000.
When faced with the reality that further fighting was futile, General Mitsuru Ushijima and his Chief of Staff committed ritual suicide on June 22, effectively ending the Battle of Okinawa.
Winning the Battle of Okinawa put Allied forces within striking distance of Japan. Wanting to bring the war to a swift end, and knowing over 2 million Japanese troops were awaiting battle-weary American soldiers, President Harry S Truman chose to drop an atomic bomb on Hiroshima on August 6.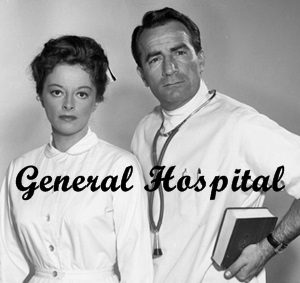 1963 – General Hospital, starring Emily McLaughlin and John Beradino, premiered on ABC.
Set in the fictional city of Port Charles, NY, the daytime medical drama is still on the air and is the longest-running serial produced in Hollywood, and the longest-running entertainment program in ABC television history.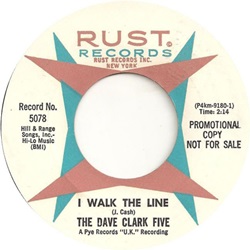 1963 – Rust Records released I Walk The Line / First Love by The Dave Clark Five.
Both sides of the single were instrumentals, a major part of the band's repertoire early in their career.
The single had previously been released in the UK on the Piccadilly label in 1962, and in the U.S. on the Laurie label in 1963. None of the releases ever charted.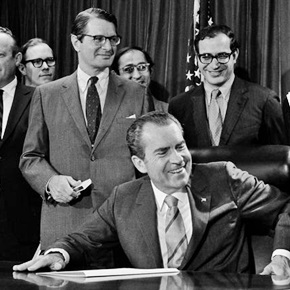 1970 – President Richard Nixon signed the Public Health Cigarette Smoking Act into law, requiring the Surgeon General's warnings on tobacco products and banning cigarette advertising on television and radio in the United States, effective January 1, 1971.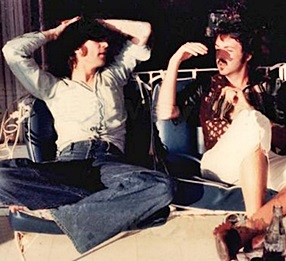 1974 – John Lennon and Paul McCartney were photographed together for the very last time at John's beach house rental at 625 Palisades Beach Road in Santa Monica.
If The Walls Could Talk: The beach house, built in 1936 for movie mogul Louis B. Mayer, was purchased by actor Peter Lawford in 1956 and is famous for a lot more than the Lennon-McCartney meeting.
It was at this house that John F. Kennedy had his alleged secret affair with Marilyn Monroe whenever he visited Los Angeles.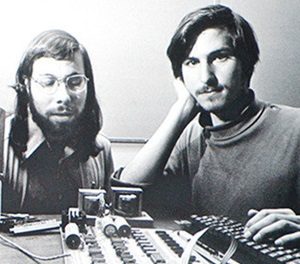 1976 – Steve Wozniak and Steve Jobs founded Apple Computer in the garage of Jobs' parent's house in Cupertino, California.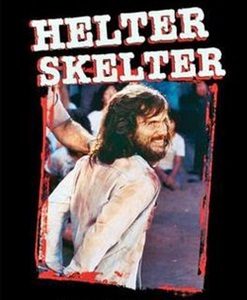 1976 – Helter Skelter, a two-part miniseries detailing Charles Manson's cult "family", the murders they committed, their capture, trial, conviction and aftermath, premiered on CBS.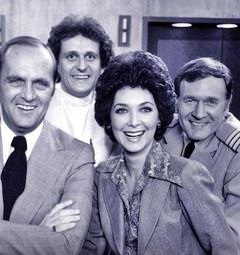 1978 – The 142nd and final episode of The Bob Newhart Show aired on CBS.
In the show's final episode (Happy Trails To You), Newhart's character gave up his psychology practice in Chicago and accepted a teaching position at a small college in Oregon.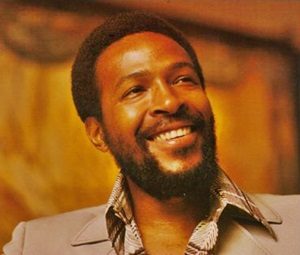 1984 – Singer Marvin Gaye was shot to death by his father, one day before his 45th birthday.
Moments earlier, the two men had been involved in a physical altercation when Gaye intervened in a fight between his parents.
Gaye's later life had been plagued by cocaine-triggered paranoia and illness, prompting him to move back in with his parents in late 1983.
His father was initially charged with first-degree murder, but the charges were dropped to voluntary manslaughter following a diagnosis of a brain tumor.


1986 – A serious surplus of crude oil caused by falling demand following the 1970s energy crisis resulted in world oil prices dropping from $27 a barrel to under $10.
OPEC reached an accord eight months later that cut production by seven percent for the first six months of 1987, immediately bringing the cost per barrel up to $18.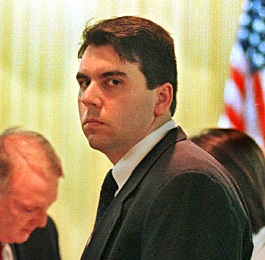 1999 – A New Jersey man was arrested and charged with originating the "Melissa" email virus, which infected more than 1 million computers worldwide.
The macro virus was released on March 26. It targeted Microsoft Word and Outlook-based systems, infecting computers via Email (the email being titled 'Important Message.)
Upon clicking the message, the body would read: "Here's that document you asked for. Don't show anyone else ;)." Below this was a document titled list.doc. When the user clicked it, many pornographic sites would open. It would then mass mail itself to the first 50 people in the user's contact list.
On April 1, 1999, David Lee Smith was arrested in Eatontown, N.J. as a result of a collaborative effort involving the FBI, the NJ State Police, Monmouth Internet, and a Swedish computer scientist.
Smith was accused of causing $80 million worth of damages by disrupting personal computers and computer networks in business and government – including shutting down the site of the U.S. Marine Corps.
Smith was subsequently sentenced to 20 months in jail, fined $5,000 and ordered, on release, to "not be involved with computer networks, the internet or internet bulletin boards unless authorized by the court."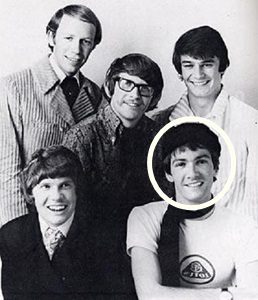 2004 – Musician Paul Atkinson died of liver and kidney disease, complicated by a long-term battle with cancer, at the age of 58.
He was the guitarist and a founding member of the Zombies, who had several hit songs in the 60s, including She's Not There, Tell Her No and Time Of The Season.
After the Zombies split up in 1969, Atkinson headed the A&R departments at CBS, RCA and MCA, signing artists such as ABBA, Bruce Hornsby, Mr. Mister, and Judas Priest.
Atkinson was posthumously inducted – together with the surviving members of the Zombies – into the Rock and Roll Hall of Fame in 2019.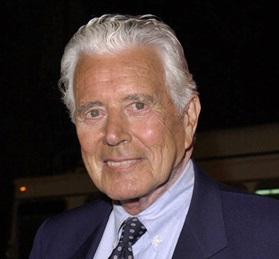 2010 – Actor John Forsythe died from pneumonia at the age of 92.
Forsythe enjoyed a successful television career, starring in three television series, spanning four decades and three genres: as the single playboy father Bentley Gregg in Bachelor Father, as the unseen millionaire Charles Townsend in Charlie's Angels, and as patriarch Blake Carrington in Dynasty.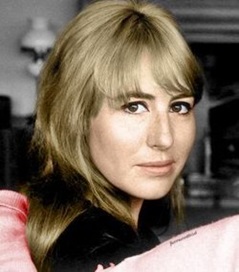 2015 – Cynthia Lennon, the first wife of John Lennon, died of cancer at the age of 75 with their son Julian by her side.
Paul McCartney issued a statement, saying, "She was a lovely lady who I've known since our early days together in Liverpool. She was a good mother to Julian and will be missed by us all."
Did you know she was a singer? In 1995, Cynthia made her recording début with a rendition of Those Were the Days. It failed to chart but it did prove she was a much better singer than John's second wife.

Compiled by Ray Lemire ©2020 RayLemire.com / Streamingoldies.com. All Rights Reserved.