"That unforgettable kick and snare of 'Be My Baby' is still the prelude to the best teenage Saturday night you'll ever have. Eternal rhythm, sweetness and heartbreak; a symphony in 4 beats."
~Andrew Neil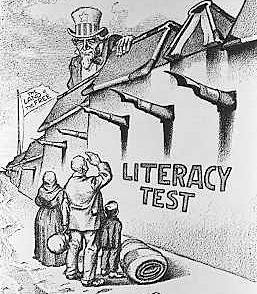 1917 – The Congress of the United States passed the Immigration Act of 1917 over President Woodrow Wilson's veto.
Also known as the Asiatic Barred Zone Act, the law barred Asiatic laborers, except those from countries with special treaties or agreements with the United States, such as the Philippines.
The act also stated that all immigrants over age 16 would be required to pass a literacy test, demonstrating that they could read "not less than 30 nor more than 40" words in English or in "some other language or dialect."
Further prohibitions expanded an existing list of "undesirables," adding epileptics, alcoholics, political radicals, anarchists, criminals, people suffering from contagious diseases or with mental or physical disabilities, and people who were poor.
Subsequent immigration to the United States sharply declined, and, in 1924 a law was passed requiring immigrant inspection in countries of origin, leading to the closure of Ellis Island and other major immigrant processing centers.
The Asiatic Barred Zone was in effect until passage of the Immigration Act of 1952.

1918 – Anchor line steamship Tuscania, traveling as part of a British convoy and transporting over 2,000 American soldiers bound for Europe, was torpedoed by the German submarine U-77.
Lieutenant Commander Wilhelm Meyer spotted the Tuscania and its convoy just eight miles off the coast of Ireland. After moving into position, Meyer fired two torpedoes.
The first torpedo missed, but the second scored a direct hit on the starboard side, causing a terrific explosion. The 14,384-ton steamer immediately took a great list and crewmembers were plunged into darkness as they began lowering lifeboats into the sea.
Of the 2,397 American servicemen on the Tuscania, the convoy was able to rescue 2,187, along with the majority of the ship's British crew.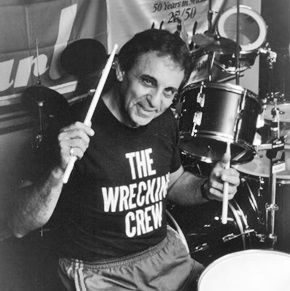 1929 – Session drummer extraordinaire Hal Blaine (born Harold Simon Belsky) was born.
Blaine was the most prolific drummer in rock & roll history. By his own estimate, he performed on over 35,000 recorded tracks in a quarter century's worth of work.
In 2000, he was among the inaugural "sidemen" inductees to the Rock and Roll Hall of Fame.
Blaine – who died on March 11, 2019 at the age of 90 – played on 150 songs that reached the Top Ten – with 40 of them reaching #1 … and yes, you're damn right I'm going to list all of those #1 songs.
'Can't Help Falling In Love' – Elvis Presley
'He's A Rebel' – Crystals
'Surf City' – Jan & Dean
'I Get Around' – Beach Boys
'Everybody Loves Somebody' – Dean Martin
'Ringo' – Lorne Greene
'This Diamond Ring' – Gary Lewis & The Playboys
'Help Me, Rhonda' – Beach Boys
'Mr. Tambourine Man' – Byrds
'I Got You Babe' -Sonny & Cher
'Eve of Destruction' – Barry McGuire
'My Love' – Petula Clark
'These Boots Are Made For Walkin' – Nancy Sinatra
'Monday Monday' – Mamas & Papas
'Strangers In The Night' – Frank Sinatra
'Poor Side of Town' – Johnny Rivers
'Good Vibrations' – Beach Boys
'Somethin' Stupid' – Frank & Nancy Sinatra
'The Happening' – Supremes
'Windy' – Association
'Mrs. Robinson' – Simon & Garfunkel
'Dizzy' – Tommy Roe
'Aquarius/Let the Sunshine In' – 5th Dimension
'Love Theme from Romeo & Juliet' – Henry Mancini
'Wedding Bell Blues' – 5th Dimension
'Bridge Over Troubled Water' – Simon & Garfunkel
'(They Long to Be) Close to You' – Carpenters
'Cracklin' Rosie' – Neil Diamond
'Indian Reservation' – Paul Revere & The Raiders
'I Think I Love You' – Partridge Family
'Song Sung Blue' – Neil Diamond
'Half Breed' – Cher
'Annie's Song' – John Denver
'Top of The World' – Carpenters
'The Way We Were' – Barbra Streisand
'Thank God I'm A Country Boy' – John Denver
'Love Will Keep Us Together' – Captain & Tennille
'I'm Sorry'/ 'Calypso' – John Denver
'Theme from Mahogany (Do You Know Where You're Going To)' – Diana Ross
Hal Factoid: Blaine also holds a little known Grammy Awards record. He played on six consecutive Record of The Year winners:
'A Taste Of Honey' Herb Alpert & the Tijuana Brass) 1966
'Strangers In The Night' (Frank Sinatra) 1967
'Up, Up And Away' (5th Dimension) 1968
'Mrs. Robinson' (Simon & Garfunkel) 1969
'Aquarius/Let The Sunshine In' (5th Dimension) 1970
'Bridge Over Troubled Water' (Simon & Garfunkel) 1971
Hal Factoid #2:When Glen Campbell recorded 'I'm Not Going To Miss You' in 2013, Hal Blaine, his former Wrecking Crew colleague, was there on drums … at 84 years old!
Idle Thought: One song alone – not included on the list above because it peaked at #2 – would have earned him a spot in rock and roll immortality even if he had never played on another song.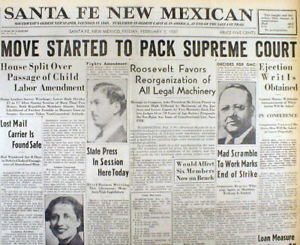 1937 – President Franklin Roosevelt announced a controversial plan to expand the Supreme Court to as many as 15 judges, allegedly to make it more efficient.
"A part of the problem of obtaining a sufficient number of judges to dispose of cases is the capacity of the judges themselves. In exceptional cases, some judges retain to an advanced age, full mental and physical vigor. Those not so fortunate are often unable to perceive their own infirmities. Life tenure was not intended to create a static judiciary. A constant and systematic addition of younger blood will vitalize the courts."
The proposal offered retirement at full pay for all members of the court over 70. If a justice refused to retire, an "assistant" with full voting rights was to be appointed, thus ensuring Roosevelt a liberal majority.
Critics immediately charged that Roosevelt was trying to "pack" the court and thus neutralize Supreme Court justices hostile to his New Deal.
In July 1937, the Senate struck the proposal down by a vote of 70 to 22.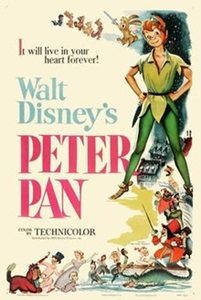 1953 – Walt Disney's Peter Pan premiered in theaters.
Peter Pan has been labeled as racist in recent years due to the manner in which Disney portrayed the Native American as "Indians". They were displayed as wild, savage, and violent, and spoke in a stereotypical manner.
During its initial box office run, the film – which cost $4 million to produce – grossed $7 million. The movie has earned a lifetime domestic gross of $87.4 million.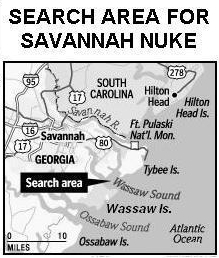 1958 – During a practice exercise, a U.S. F-86 fighter plane collided with a B-47 bomber carrying a 7,600-pound Mark 15 nuclear bomb.
To protect the aircrew from a possible detonation in the event of a crash, the bomb was jettisoned. Following several unsuccessful searches, the bomb was presumed lost somewhere in Wassaw Sound off the shores of Tybee Island near Savannah, Georgia.
According to the U.S. Air Force, the bomb did not contain a plutonium core and therefore could not be considered a functional nuclear weapon, though that has been debated.
In any event, it was never found but that's not the end of the story.
During the Cold War, the United States military permanently "misplaced" at least six nuclear weapons … and those six bombs have a combined explosive force 2,200 times the Hiroshima bomb.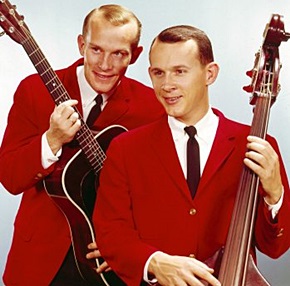 1967 – The Smothers Brothers Comedy Hour premiered on CBS.
The series was a major success, with content that appealed to contemporary youth viewership with daring political satire humor and major musical acts
Despite this success, continual conflicts with network executives over content – usually political – led to the show being abruptly pulled from the schedule in 1969.
The sudden cancellation led the brothers to file a breach of contract suit against the network. On April 6, 1973, after four years of litigation, a federal court ruled in favor of the Smothers brothers and ordered CBS to pay them $776,300 (equivalent to $4,700,000 in 2020).

1969 – Actress Thelma Ritter died of a heart attack at the of 66.
She was nominated six times for an Academy Award for Best Supporting Actress: All About Eve, The Mating Season, With A Song In My Heart, Pickup On South Street, Pillow Talk, Birdman Of Alcatraz)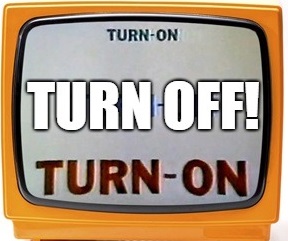 1969 – Turn-On, a sketch comedy series similar to Laugh–In, premiered on ABC.
How bad was it? Cleveland affiliate WEWS did not return to the show after the first commercial break, opting instead to show a blank screen. Several stations in the later western time zones decided not to broadcast the show at all.
Two days after the premiere, ABC announced that Turn-On would go on hiatus.
It never returned.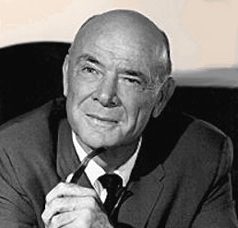 1991 – Actor Dean Jagger died of natural causes at the age of 87.
He starred in television's Mr. Novak and appeared in nearly 100 films, including The Robe, White Christmas, King Creole, Elmer Gantry and won an Academy Award for Best Supporting Actor his role in Twelve O'Clock High .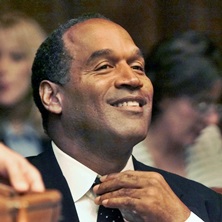 1997 – A civil jury in Santa Monica, California unanimously found O.J. Simpson liable for the wrongful death of and battery against Ronald Goldman, and battery against Nicole Brown Simpson.
Simpson was ordered to pay $33,500,000 in damages.
That judgment, which was renewed in court four years ago for another decade and enlarged to about $58 million, remains largely unpaid.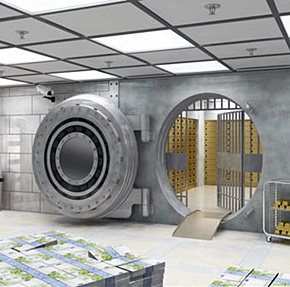 1997 – The so-called Big Three banks in Switzerland — Credit Suisse, Swiss Bank Corporation, and Union Bank of Switzerland – announced the creation of a $71 million fund to aid Holocaust survivors and their families.
The move came after months of pressure from American Jewish groups, and was apparently intended to head off threats from them and from New York institutions of sanctions against the banks.
Switzerland's secretive commercial institutions had been facing mounting accusations – which they denied – that they were hoarding an incredible amount of wealth – up to $7 Billion – in unclaimed deposits by Holocaust victims who opened Swiss bank accounts in the 1930s and were then killed in the death camps.
Not So "Neutral" Factoid: The Jewish claims came amid a series of revelations, based on material contained in declassified wartime documents, that Switzerland hoarded the wealth of Holocaust victims while helping to finance the Nazi war effort.
Add that to the verified Swiss purchases of Nazi gold and the country's wartime immigration policy, which resulted in 20,000 to 30,000 Jewish refugees being turned away at the Swiss border.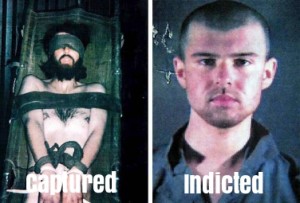 2002 – A federal grand jury indicted John Walker Lindh, the so-called "American Taliban", alleging that he was trained by Osama bin Laden's network and that he conspired with the Taliban to kill Americans.
Lindh could have received up to three life sentences and 90 additional years in prison. On February 13, 2002, he pleaded not guilty to all 10 charges. The court scheduled an evidence suppression hearing, at which Lindh would have been able to testify about the details of the torture to which he was subjected.
The government faced the problem that a key piece of evidence – Lindh's confession – might be excluded from evidence as having been forced under duress (i.e. torture).
Michael Chertoff, then-head of the Criminal Division of the U.S. Department of Justice, directed the prosecutors to offer a plea bargain. Lindh could plead guilty to two charges: supplying services to the Taliban, and carrying an explosive during the commission of a felony.
He would have to consent to a gag order that would prevent him from making any public statements on the matter for the duration of his 20-year sentence, and he would have to drop any claims that he had been mistreated or tortured by U.S. military personnel in Afghanistan and aboard two military ships during December 2001 and January 2002.
In return, all other charges would be dropped.
Lindh accepted the offer. On July 15, 2002, he entered his plea of guilty to the two remaining charges and was sentenced to 20 years in prison with no possibility of parole.
Despite the "no parole" condition of his sentence, he left the federal penitentiary in Terre Haute, Indiana, after getting time off for good behavior on May 23, 2019.
U.S. Secretary of State Mike Pompeo decried Lindh's early release as "unexplainable and unconscionable" and called for a review of prison system policies.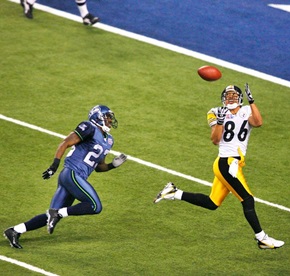 2006 – At Super Bowl XL, the Pittsburgh Steelers beat the Seattle Seahawks, 21-10.
Pittsburgh wide receiver Hines Ward was voted game MVP.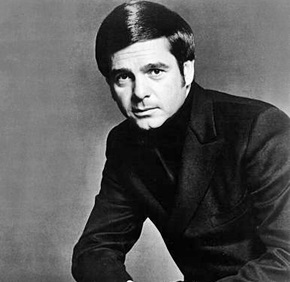 2012 – Al De Lory (session pianist and producer) died of natural causes. He was 82.
As a member of the famed Wrecking Crew, De Lory played piano on The Crystals' He's A Rebel, The Rip Chords' Hey Little Cobra, The Beach Boys' Good Vibrations, Sloop John B and hundreds more.
De Lory arranged and produced all of Glen Campbell's albums from 1966-1972. That output included Gentle On My Mind, By The Time I Get To Phoenix and Wichita Lineman.
Name Change Factoid: Gene Pitney wrote He's A Rebel for The Shirelles, but they declined. Phil Spector learned Vikki Carr had then recorded it, but he wanted his own version on sale first.
The Crystals – one of the groups he produced – were touring on the east coast of the U.S. at the time, so Spector had Darlene Love and the Blossoms record the vocal track but the recording was credited to the Crystals.
By the way, in addition to De Lory on piano, He's A Rebel also included – as noted above – Hal Blaine on drums.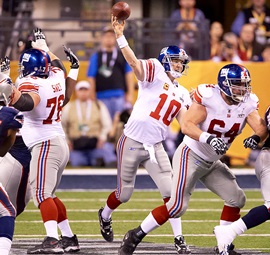 2012 – At Super Bowl XLVI, the New York Giants beat the New England Patriots, 21-17.
New York quarterback Eli Manning was voted game MVP.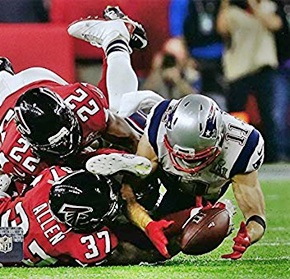 2017 – At Super Bowl LI, the New England Patriots roared back from a 28-3 deficit to defeat the Atlanta Falcons in overtime, 34-28.
New England quarterback Tom Brady was voted game MVP, but a case could be made for receiver Julian Edelman, who made one of the greatest plays in football history during New England's desperate drive to tie the game late in the 4th quarter.
Compiled by Ray Lemire ©2020 RayLemire.com / Streamingoldies.com. All Rights Reserved.