"There is a fifth dimension beyond that which is known to man. It is a dimension as vast as space and as timeless as infinity. It is the middle ground between light and shadow, between science and superstition, and it lies between the pit of man's fear and the summit of his knowledge. This is the dimension of imagination. It is an area which we call the twilight zone."
~Rod Serling
=============================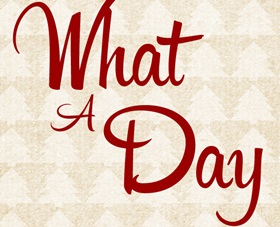 =============================

1803 – Samuel Adams died at the age of 81.
During the Revolutionary War, Adams served in the First Continental Congress coordinating the formation of the militia. After the war, he was one of the signers of the Declaration of Independence and of the Articles of Confederation.
Adams – a second cousin to his fellow Founding Father, President John Adams – was elected Governor of Massachusetts in 1794.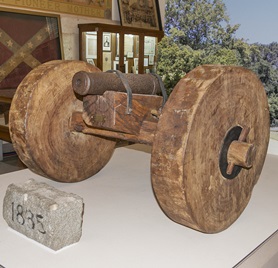 1835 – The growing tensions between Mexico and Texas erupted into violence when Mexican soldiers attempted to disarm the people of Gonzales, sparking the Texan war for independence.
Texas had technically been a part of the Spanish empire since the 17th century. However, even as late as the 1820s, there were only about 3,000 Spanish-Mexican settlers in Texas, and Mexico City's hold on the territory was tenuous at best.
In 1835, the president of Mexico, Antonio Lopez de Santa Anna, overthrew the constitution and appointed himself dictator. Recognizing that the "American" Texans were likely to use his rise to power as an excuse to secede, Santa Anna ordered the Mexican military to begin disarming the Texans whenever possible.
This proved more difficult than expected, and on this date, Mexican soldiers attempting to take a small cannon (shown above) from the village of Gonzales encountered stiff resistance from a hastily assembled militia of Texans.
After a brief fight, the Mexicans retreated and the Texans kept their cannon.
The stage had been set for the Battle of the Alamo, five months away.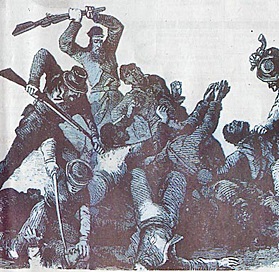 1864 – The First Battle of Saltville was fought near the town of Saltville, Virginia
The battle over an important salt works in town was fought by both regular and Home Guard Confederate units against regular Union troops, which included one of the few black cavalry units of the United States Colored Troops.
The battle was a Confederate victory but that is not the reason it is recalled.
It has become known primarily for the Confederate massacre afterward of both white and black wounded Union troops. Confederate soldiers and irregular guerrilla forces under Champ Ferguson's command murdered white and black Union soldiers, on the battlefield and later some wounded who were being treated at a field hospital.
Estimates of the number of men massacred at Saltville range from 45-50, most of them black.
Ferguson was tried after the war in Nashville, Tennessee, for these and other non-military killings. He was found guilty and executed on October 29, 1865.
Confederate Brig. Gen. Felix Huston Robertson bragged to another officer that "he had killed nearly all the Negroes."
When General Robert E. Lee learned of Robertson's conduct, he instructed General John C. Breckinridge to "prefer charges against him and bring him to trial."
Robertson escaped prosecution.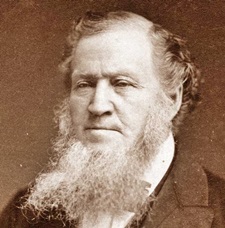 1871 – Having violated the Anti-Bigamy law of 1862, Mormon leader Brigham Young was arrested in Utah for 'lewd and lascivious cohabitation' with his 16 wives.
The case went on until April 1872, when it was dropped due to a United States Supreme Court decision that overturned a number of Utah court proceedings.
It appears the case did not worry Young. At the time of his death on August 23, 1877, Young had married 55 women.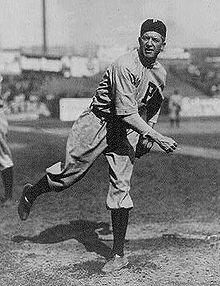 1916 – Making his third start in five days, Philadelphia Phillies' pitcher Grover Cleveland Alexander recorded his 16th shutout of the season (still a Major League record) and his 33rd win of the year.
Idle Thought: If a pitcher tosses a single shutout today, it's big news. Yeah, baseball has changed a lot over the years, and not always for the good.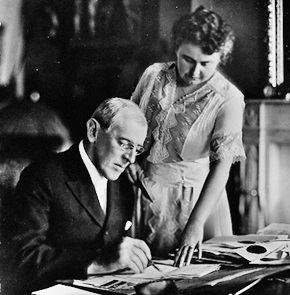 1919 – President Woodrow Wilson, who had just cut short a tour of the country to promote the formation of the League of Nations, suffered a massive stroke.
The tour's intense schedule – 8,000 miles in 22 days – cost Wilson his health. He suffered constant headaches during the tour, finally collapsing from exhaustion in Pueblo, Colorado, in late September.
He managed to return to Washington, only to suffer the near-fatal stroke that left him partially paralyzed on his left side and effectively ended his presidential career.
Wilson's wife Edith, who was suspicious of the political motives of Vice President Thomas Marshall, closely guarded access to her husband. She kept the true extent of Wilson's incapacitation from the press and his opponents.
While Wilson lay in bed, unable to speak or move, Edith insisted that she screen all of Wilson's paperwork, in some cases she signed Wilson's name to documents without consulting the convalescing president.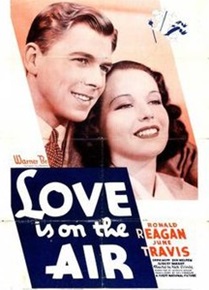 1937 – 26-year old Ronald Reagan made his acting debut with the Warner Brothers release of Love Is On The Air.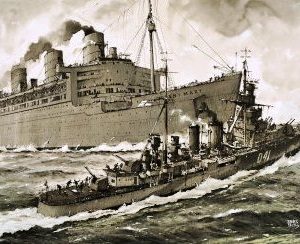 1942 – RMS Queen Mary, which was carrying approximately 10,000 American troops of the 29th Infantry Division, accidentally sank one of her escort ships, slicing through the light cruiser HMS Curacoa off the Irish coast with a loss of 337 lives.
Due to the risk of U-boat attacks, Queen Mary was under orders not to stop under any circumstances and steamed onward.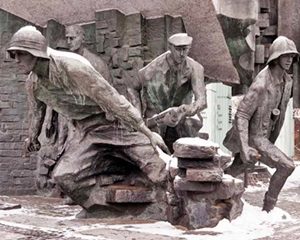 1944 – The two-month Warsaw Uprising, an operation by the Polish resistance Home Army to liberate Warsaw from Nazi Germany, ended with a capitulation agreement which "guaranteed" not only the rights of the resistance to be treated as Prisoners of War but also was designed to guarantee the fair treatment of the civilians living in Warsaw.
The "fair treatment" consisted of this: The entire civilian population of Warsaw was expelled from the city and sent to a transit camp. Out of 350,000–550,000 civilians who passed through the camp, 90,000 were sent to labor camps in the Third Reich, while 60,000 were shipped to death and concentration camps.
Throughout the uprising, British Prime Minister Winston Churchill had pleaded with Soviet leader Joseph Stalin for assistance but his appeals were denied.
Stalin referred to the Polish resistance as "a handful of criminals," and went so far as to deny the use of Soviet airfields to any allied planes attempting to airlift in supplies.
American support was also limited. After Stalin's objections to supporting the uprising, British Prime Minister Winston Churchill telegraphed U.S. President Franklin D. Roosevelt and proposed sending planes in defiance of Stalin, to "see what happens".
Unwilling to upset Stalin before the Yalta Conference, Roosevelt replied, "I do not consider it advantageous to the long-range general war prospect for me to join you."
Idle Thought: Roosevelt's response was unbelievable … but hardly a surprise.
The monument shown above is dedicated to those brave Polish freedom fighters.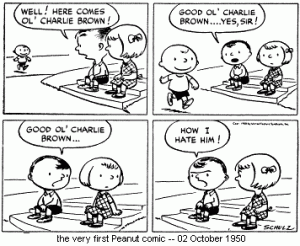 1950 – Peanuts, a syndicated daily comic strip written and illustrated by Charles M. Schulz, premiered in nine newspapers. The strip continued until February 13, 2000, making it the most popular and influential in the history of the comics.
At its peak, Peanuts ran in over 2,600 newspapers, with a readership of 355 million in 75 countries, and was translated into 21 languages.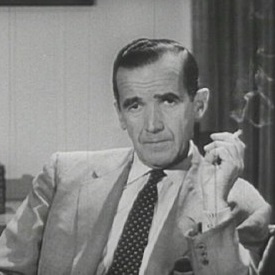 1953 – Person To Person premiered on CBS. Edward R. Murrow hosted the popular interview program which would establish him as a TV icon.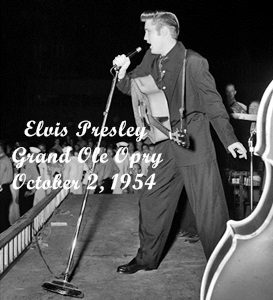 1954 – Elvis Presley made his first (and only) appearance on the Grand Ole Opry.
After Presley's performance drew a negative response from the crowd, Opry talent director Jim Denny told Presley he should go back to driving a truck.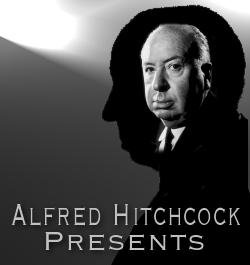 1955 – Alfred Hitchcock Presents, an American television anthology series, premiered on CBS.
The series, which ran for 10 seasons, featured Charles Gounod's Funeral March Of A Marionette as its distinctive opening theme.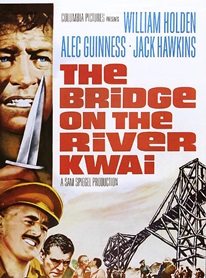 1957 – The Bridge On The River Kwai premiered in London.
The film – which starred William Holden, Jack Hawkins, Alec Guinness, and Sessue Hayakawa – won seven Academy Awards, including Best Picture, Best Director (David Lean), and Best Actor (Guinness).
The film received generally positive reviews despite being historically inaccurate with regards to the treatment which POW and civilian laborers were subjected to (far worse than the film depicted), and the actions of Lieutenant Colonel Philip Toosey, the senior Allied officer in the Japanese camp.
The film outraged former prisoners because Toosey did not collaborate with the enemy, unlike the fictional Lt. Colonel Nicholson, played by Guinness.
Toosey Factoid: At the end of the war, Toosey saved the life of Sergeant-Major Saito (not a colonel, as played by Hayakawa in the film). Saito was second in command at the camp but Toosey spoke up for him and as a result Saito did not stand trial.
Saito respected Toosey greatly and they corresponded after the war. Saito said that "He showed me what a human being should be and he changed the philosophy of my life."
After Toosey died, Saito travelled from Japan to visit the grave. Only after Saito died, in 1990, did his family discover that Saito had become a Christian.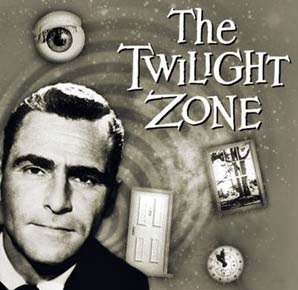 1959 – The Twilight Zone, created and hosted by Rod Serling, began a 5-year run on CBS.
The episodes were in various genres, including fantasy, science fiction, suspense, and psychological thriller, often concluding with a macabre or unexpected twist, and usually with a moral.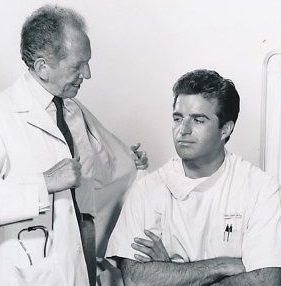 1961 – Ben Casey premiered on ABC.
The series, which featured Vince Edwards as an intense (some would say gloomy) surgeon, and Sam Jaffe as chief of neurosurgery Doctor David Zorba, ran for five seasons.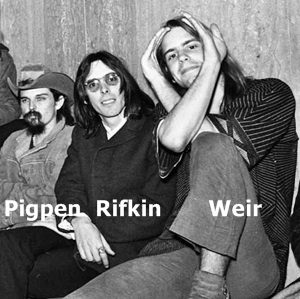 1967 – The infamous drug bust occurred at 710 Ashbury in San Francisco. It really wasn't as infamous as many people think but it did give the Grateful Dead some incredible exposure.
Eleven residents of 710 Ashbury St., including two members of the band (Ron "Pigpen" McKernan and Bob Weir, not the entire band as has been reported), two band managers (including Danny Rifkin) and several women living with the band, were handcuffed together and hauled away by police.
San Francisco narcotics officers took more than a pound of marijuana and hashish from the residence. Originally charged with felonies, most of the defendants pleaded guilty to misdemeanors and paid a $100 or $200 fine.

1967 – Thurgood Marshall was sworn in as an associate justice of the U.S. Supreme Court, becoming the first African-American to serve on the high court.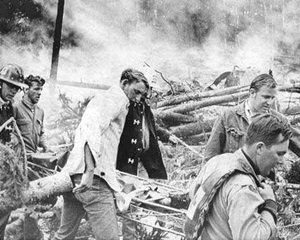 1970 – A chartered Martin 4-0-4 airliner, carrying the Wichita State football team, crashed into a mountain eight miles west of Silver Plume, Colorado.
The plane, heading to Utah State University for a game, carried 37 passengers and a crew of three; 29 were killed at the scene and two later died of their injuries.
Pilot errors, including poor in-flight decisions and inadequate pre-flight planning, were officially reported as leading to the crash.
A second plane, which carried the remainder of the team, flew a different route and arrived safely in Utah.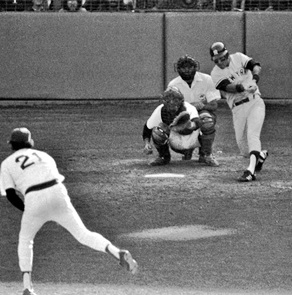 1978 – New York Yankees shortstop Bucky Dent hit a 3-run homer off Mike Torrez to lead the Yankees to a win over the Boston Red Sox in a one game playoff to determine the American League East division winner.
New York would go on to defeat the Los Angeles Dodgers in the World Series, while in Boston, Dent became forever known as Bucky "Bleeping" Dent.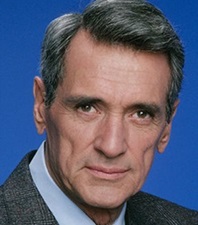 1985 – Actor Rock Hudson (Magnificent Obsession, Giant, Pillow Talk, McMillan and Wife) became the first major U.S. celebrity to die of complications from AIDS.
Hudson's death at the age of 59 raised public awareness of the epidemic, which until that time had been ignored by many in the mainstream.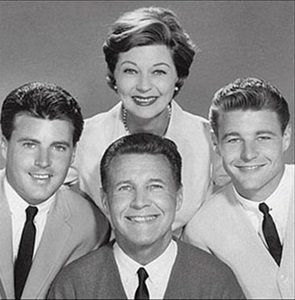 1994 – Actress Harriet Nelson (best known for The Adventures of Ozzie and Harriet) died of congestive heart failure at the age of 85.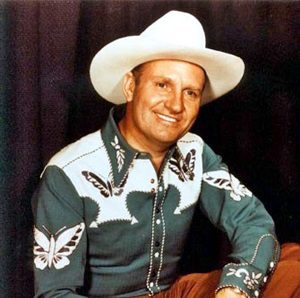 1998 – Gene Autry, who gained fame as a singing cowboy on the radio, in movies, and on television for more than three decades, died of lymphoma at the age of 91.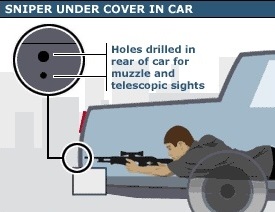 2002 – James Martin, a 55-year-old program analyst at the National Oceanic and Atmospheric Administration, was shot and killed in a Shoppers Food Warehouse grocery store parking lot in Wheaton, Md.
He was the first victim in a series of Beltway Sniper attacks in the Washington, D.C. area.
John Allen Muhammad (the shooter hiding in the trunk) and Lee Boyd Malvo (the driver) went on a killing spree, slaying 10 people with a Bushmaster XM-15 semi-automatic .223-caliber rifle, capable of hitting targets nearly 1,000 feet away.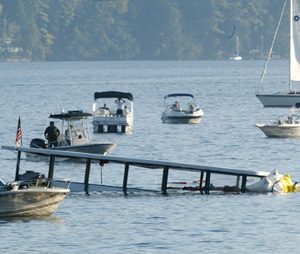 2005 – The Ethan Allen, a 40-foot, glass-enclosed tour boat, capsized and sank just south of Cramer Point in the Town of Lake George, NY.
The boat was carrying a tourist group of senior citizens from Michigan and Ohio. Of the 47 passengers, 20 died.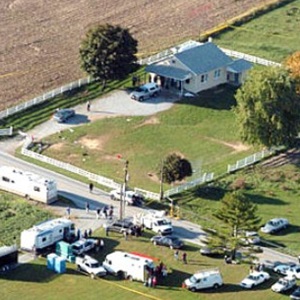 2006 – Charles Roberts, a 32-year-old milk truck driver, entered the West Nickel Mines Amish School in Nickel Mines, Pennsylvania, where he fatally shot five female students and wounded five more before turning his gun on himself and committing suicide.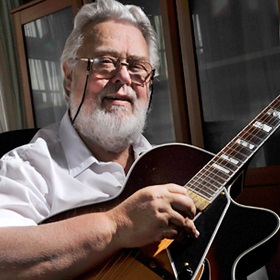 2006 – Big Jim Sullivan (British session guitarist who played on so many hits it would be impossible to list them all) died at 71 from complications of diabetes.
Here are a few … 'I Like It', 'It's Gonna Be Alright' and 'Ferry Cross The Mersey' (Gerry & The Pacemakers), 'Catch The Wind' (Donovan), 'A World Without Love' (Peter & Gordon), 'Green, Green Grass Of Home' (Tom Jones), 'Silence Is Golden' (Tremeloes), 'I'll Never Find Another You' (Seekers), 'I'd Like To Teach The World To Sing' (New Seekers), and many, many more.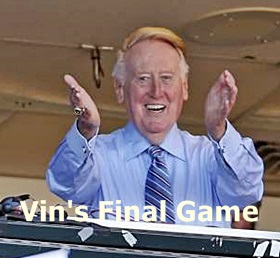 2016 – Baseball Hall of Fame announcer Vin Scully called his final L.A. Dodgers game after a record 67 seasons.
He was 88 years old … and still the best announcer who ever lived.
He began his Dodgers career in 1950 when the franchise was located in Brooklyn. His run constitutes the longest tenure of any broadcaster with a single team in professional sports history,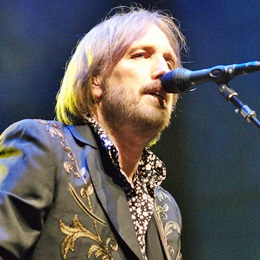 2017 – Singer-songwriter Tom Petty (solo artist, Tom Petty & The Heartbreakers, and the Traveling Wilburys) died at the age of 66.
The Los Angeles County Department of Medical Examiner-Coroner ruled Petty's death was "accidentally caused from mixed drug toxicity."
Petty, who had just completed an extensive tour to mark the Heartbreakers' 40th anniversary, had multiple medical problems, including emphysema, knee difficulties and a hip fracture that occurred on his final tour.
He was prescribed pain medication for these issues and informed on the day of his death that his fractured hip had graduated to a full break.
It is difficult to accurately measure the depth of his career but with just a quick glance at his output (Refugee, Jammin' Me, Don't Come Around Here No More, I Won't Back Down, Free Fallin', Runnin' Down A Dream, and so many more), it is safe to say that Tom Petty's music will live forever.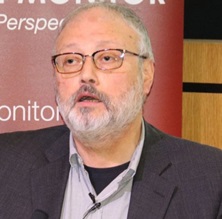 2018 – Saudi American journalist Jamal Khashoggi entered the Saudi consulate in Istanbul, never to be seen again.
A columnist for The Washington Post and a general manager and editor-in-chief of Al-Arab News Channel, Khashoggi – an outspoken critic of the Saudi royal family – had entered the Saudi consulate to obtain documents related to his planned marriage.
Amid news reports claiming that he had been killed and dismembered inside, an inspection of the consulate by Saudi and Turkish officials took place on October 15.
Initially the Saudi government denied the death, but following shifting explanations for Khashoggi's death, Saudi Arabia's attorney general eventually stated that the murder was premeditated.
By November 16, 2018, the CIA had concluded Saudi Crown Prince Mohammad bin Salman ordered Khashoggi's assassination.
Four days later, President Donald Trump rejected the CIA's conclusion that bin Salman had ordered the killing. He issued a statement saying "it could very well be that the Crown Prince had knowledge of this tragic event – maybe he did and maybe he didn't," and that "In any case, our relationship is with the Kingdom of Saudi Arabia."
His statements were criticized by Congressional representatives from both parties.
Compiled by Ray Lemire ©2019 RayLemire.com / Streamingoldies.com. All Rights Reserved.