"History never really says goodbye. History says, 'see you later.'"
~Eduardo Galeano
And that, my friends, is why I do this. It isn't always pretty or easy to read, but more often than not, history's dark side has in the end, resulted in something better … if people pay attention and learn from man's mistakes.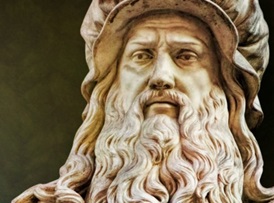 1519 – Italian Renaissance artist Leonardo da Vinci (The Last Supper, Virgin Of The Rocks and Mona Lisa, to name just a few) died of natural causes at the age of 67.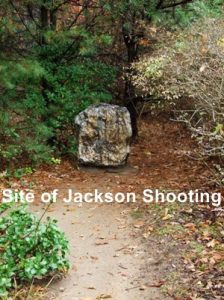 1863 – Confederate General Thomas "Stonewall" Jackson administered a devastating defeat to the Army of the Potomac at the Battle of Chancellorsville, Virginia. In one of the most stunning upsets of the war, a vastly outnumbered Army of Northern Virginia sent the Army of the Potomac, commanded by General Joseph Hooker, back to Washington, D.C., in defeat.
The news wasn't all good for the Confederates. General Jackson was mortally wounded by "friendly fire" (Confederate soldiers from the 18th North Carolina Infantry regiment) as he returned from a scouting mission in the dark. Jackson's arm was amputated the next morning, and he never recovered, dying of complications from pneumonia eight days later.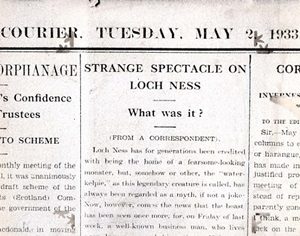 1933 – Although accounts of an aquatic beast living in Scotland's Loch Ness date back 1,500 years, the modern legend of the Loch Ness Monster was born when a sighting made local news on this date in 1933. The newspaper Inverness Courier reported an account of a local couple who claimed to have seen "an enormous animal rolling and plunging on the surface."
The story of the "monster" (a name chosen by the Courier editor) became a media phenomenon, with London newspapers sending correspondents to Scotland and a circus offering a 20,000 pound sterling reward for capture of the beast.

1939 – New York Yankees first baseman Lou Gehrig's streak of 2,130 consecutive games played came to an end when the ailing slugger removed himself from the lineup. "The Iron Horse" was suffering at the time from amyotrophic lateral sclerosis (ALS), now known as "Lou Gehrig's Disease". He never played again.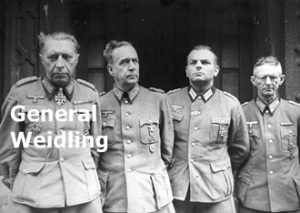 1945 – The Battle of Berlin, which had started on April 16, ended when General der Artillerie Helmuth Weidling, the commander of the Berlin Defense Area, unconditionally surrendered the city to General Vasily Chuikov, commander of the Soviet 8th Guards Army.
Soviet forces sustained 81,116 dead in the 16-day operation. Another 280,000 were reported wounded. German losses, according to Soviet records, were 100,000 killed, 220,000 wounded, and 480,000 captured. The number of civilian casualties is unknown, but 125,000 are estimated to have perished during the entire operation.
On May 8, Field Marshal Wilhelm Keitel arrived in Berlin, and shortly before midnight signed a definitive document of unconditional surrender, explicitly surrendering to all the Allied forces. The European Theatre of World War II in Europe was over.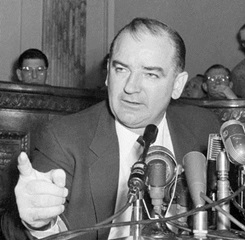 1957 – Senator Joseph McCarthy (R-Wisconsin) succumbed to illness exacerbated by alcoholism at the age 48. McCarthy had been a key figure in the anti-communist hysteria popularly known as the "Red Scare" that engulfed the United States in the years following World War II.
After his 1954 censure by the U.S. Senate (for "conduct that tends to bring the Senate into dishonor and disrepute"), McCarthy continued senatorial duties for another two and a half years, but his career as a major public figure had been unmistakably ruined. The press that had once recorded his every public statement now ignored him, and outside speaking engagements dwindled almost to nothing. President Eisenhower, free of McCarthy's political intimidation, quipped to his Cabinet that McCarthyism was now "McCarthywasm".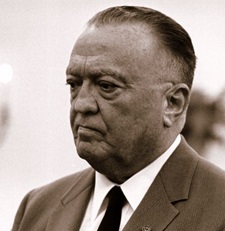 1972 – After nearly five decades as director of the Federal Bureau of Investigation, J. Edgar Hoover died from heart disease at the age of 77.
Hoover has been credited with building the FBI into a larger crime-fighting agency than it was at its inception and with instituting a number of modernizations to police technology, such as a centralized fingerprint file and forensic laboratories.
He did, however, abuse the justice system he was sworn to uphold. He illegally tapped the telephones of government officials and maintained files of politicians; using that information as a Sword of Damocles precariously perched above their heads.
His informers, infiltrators and wiretappers delved into the activities of even the most innocuous and nonviolent civil rights and antiwar groups, trampling on the rights of citizens to express grievances against the government. His spies within potentially dangerous extremist groups sometimes provoked more violence than they prevented.
The fact that such a man could acquire and keep that kind of power raises disturbing questions not merely about the role of a national police in a democracy, but also about the political system that tolerated him for so long.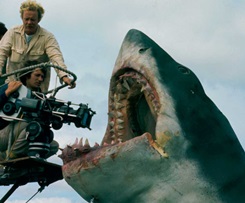 1974 – Filming got underway for the motion picture, Jaws, on Martha's Vineyard, MA. What was to be a 58-day shooting schedule for the film inspired by the Peter Benchley novel soon gave way to 120 days. Costs soared from what was to be a $3.5 million project to nearly $8 million. The film generated $470 million so director Steven Spielberg was forgiven.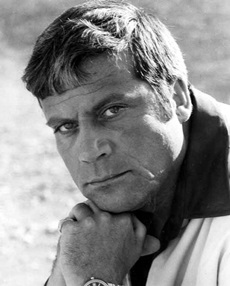 1999 – Actor Oliver Reed (The Three Musketeers, Oliver!, Gladiator) died of a heart attack at the age of 61.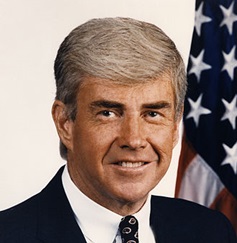 2009 – Jack Kemp, quarterback for the San Diego Chargers and Buffalo Bills, nine term congressman from New York, and the running mate of presidential nominee Bob Dole in 1996, died of cancer at the age of 73.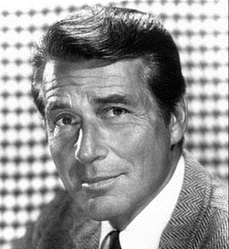 2014 – Actor Efrem Zimbalist Jr. (77 Sunset Strip, The F.B.I.) died of natural causes at the age of 95.
Compiled by Ray Lemire ©2018 RayLemire.com. / Streamingoldies.com. All Rights Reserved.