"Of one thing we may be sure. The future will never have to ask, with misgiving, what could the Nazis have said in their favor. History will know that whatever could be said, they were allowed to say. They have been given the kind of a Trial which they, in the days of their pomp and power, never gave to any man. If you were to say of these men that they are not guilty, it would be as true to say that there has been no war, there are no slain, there has been no crime."
~Robert Jackson
Chief of Counsel for the United States, Nuremberg Trials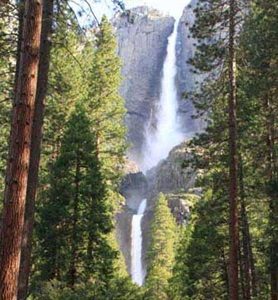 1890 – An act of Congress created Yosemite National Park.
Environmental trailblazer John Muir and his colleagues campaigned for the congressional action. Muir had discovered that the vast meadows surrounding Yosemite Valley, which lacked government protection, were being overrun and destroyed by domestic sheep grazing.
Today, over 3 million people visit annually at Yosemite and check out such stunning landmarks as the 2,425-foot-high Yosemite Falls – one of the world's tallest waterfalls – rock formations Half Dome and El Capitan, the largest granite monolith in the U.S., and the three groves of giant sequoias, the world's biggest trees.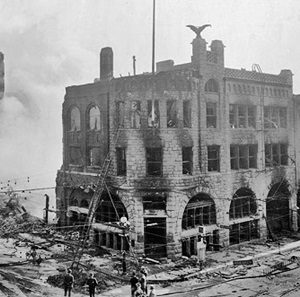 1910 – The Los Angeles Times building in Los Angeles was firebombed by a union member belonging to the International Association of Bridge and Structural Iron Workers.
The explosion (caused by multiple sticks of dynamite) started a fire which killed 21 newspaper employees and injured 100 more.

1920 – Scientific American magazine reported that the rapidly developing medium of radio would soon be used to broadcast music.
"Music can be performed at any place, radiated into the air through an ordinary radio transmitting set and received at any other place, even though hundreds of miles away," the report continued, noting that "the music received can be made as loud as desired by suitable operation of the receiving apparatus."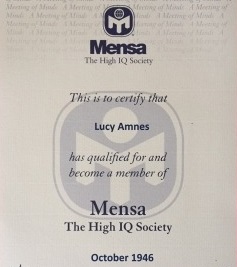 1946 – Mensa International, the largest and oldest high IQ society in the world, was founded at Lincoln College, in Oxford, England. It is a non-profit organization open to people who score at the 98th percentile or higher on a standardized, supervised IQ or other approved intelligence test.
As you can see above, Lucy Amnes made it but I have never been invited to join.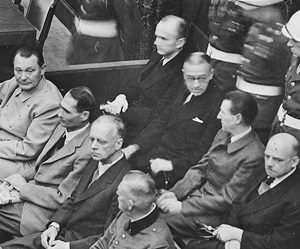 1946 – After a trial which lasted ten months, the two-day sentencing of Nazi war criminals ended in Nuremberg.
The accusers – USA, Great Britain, France and the Soviet Union – were successful in unveiling the background of developments leading to the outbreak of World War II, which cost at least 40 million lives in Europe alone, as well as the extent of the atrocities committed in the name of the Hitler regime.
Twelve of the accused were sentenced to death, seven received prison sentences, and three were acquitted.
Not included were Adolf Hitler, Heinrich Himmler, and Joseph Goebbels, all of whom had committed suicide several months before the indictment was signed.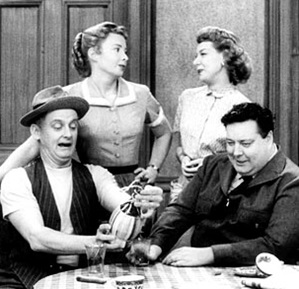 1955 – It had previously aired in sketch form on the DuMont Network's Cavalcade Of Stars, but on this date, The Honeymooners officially premiered on CBS.
Although it has attained an almost cult status, only 39 episodes were ever broadcast. The program ended after one season, but lived on via syndication.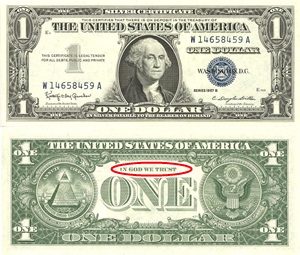 1957 – Although it had been used on U.S. coins since 1864, "In God We Trust" was first used on paper money when it appeared on the one-dollar silver certificate.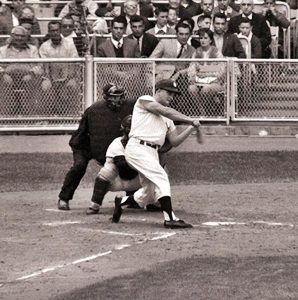 1961 – New York Yankee Roger Maris became the first major-league baseball player to hit more than 60 home runs in a single season, hitting his 61st off Tracy Stallard of the Boston Red Sox.
Babe Ruth had set the record of 60 in 1927.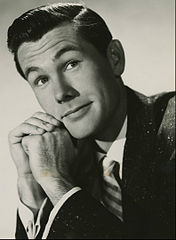 1962 – Johnny Carson replaced Jack Paar as host of the late-night talk program The Tonight Show.
The 90-minute show was broadcast live from Studio 6B in New York. His guests that night were Groucho Marx, Joan Crawford, Rudy Vallee, Tony Bennett, and Mel Brooks.
Carson went on to host the program for three decades, becoming one of the biggest figures in entertainment in the 20th century.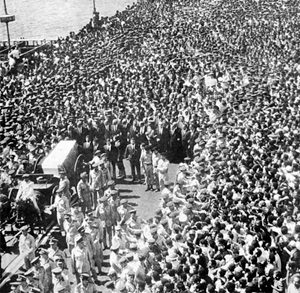 1970 – Scores of people were crushed or battered to death in Cairo as millions of people crowded onto the streets for Egyptian President Abdel Nasser's funeral.
Soldiers protecting the cortege were overwhelmed when a mass of men and women swarmed around the entourage. Soldiers used rifle butts and batons to repel the crowd in the ensuing pandemonium.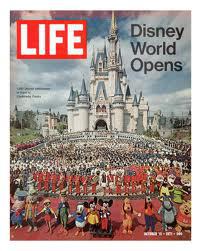 1971 – Walt Disney World opened in Orlando, Florida with the unveiling of the Magic Kingdom, the first of four theme parks at the resort.
Designed to supplement Disneyland in Anaheim, California, which had opened in 1955, the complex was developed by Walt Disney in the 1960s. Disney died from circulatory collapse caused by lung cancer on December 15, 1966, before his vision was realized.
His brother Roy Disney carried on the work but died at age 78 on December 20, 1971, less than three months after the property opened.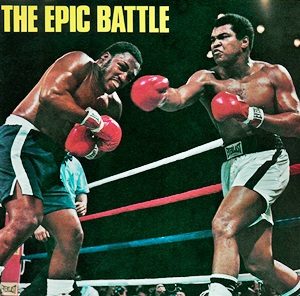 1975 – The "Thrilla in Manila" – the third and final boxing match between Muhammad Ali and Joe Frazier – was fought at the Araneta Coliseum in Quezon City, Metro Manila, Philippines.
The bout is consistently ranked as one of the best in the sport's history and proved to be the culmination of the bitter rivalry between Ali and Frazier.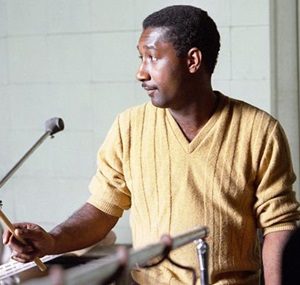 1975 – Al Jackson, Jr. (drummer with Booker T. & The MG's – 'Green Onions') was killed by burglars … or was he murdered by his wife?
Jackson – who had been shot in the chest by his wife three months earlier but didn't press charges – was in the process of moving from Memphis to Atlanta. After a night out, he returned home to find intruders and was shot him five times in the back. Barbara later claimed the burglars had tied her up but nothing appeared to be stolen and the house showed no signs of a disturbance.
Officials questioned how she managed to free herself in order to run out in the street pleading for help after Jackson had been murdered. Although they were considered as suspects, Barbara, singer Denise LaSalle, and LaSalle's boyfriend (the supposed triggerman) were never charged.
The boyfriend was subsequently killed in a gunfight with Seattle police.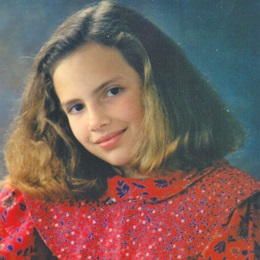 1993 – Polly Klaas was abducted at knifepoint by an intruder in her Petaluma, California, home during a slumber party with two friends. Despite a massive manhunt and national attention, there was no sign of the missing 12-year-old or her abductor for two months.
Eventually, investigators found some children's clothing in the northern California woods, along with a car that had gotten stuck at this same location on the night of the kidnapping. The car was traced to Richard Allen Davis, who had previous convictions for burglary, assault, and kidnapping. He had been sentenced to 16 years in prison but had managed to get out on parole in a fraction of that time.
A partial palm print found on Polly's bunk bed was matched to Davis, who confessed to the crime and led detectives to Polly's burial spot when faced with the evidence against him.
After his daughter's murder, Marc Klaas lobbied to bring about California's "Three Strikes Law," under which a person convicted of a felony who had two or more prior convictions for serious or violent felonies was sentenced to 25 years to life.
However, the law was not drafted very artfully because it mandated that even those convicted on nonviolent felonies could be sent to prison for life.
In 2012, California voters amended the "Three Strikes Law" by adding the condition that the third strike must be a violent or serious felony.
By the way, a jury returned a verdict of death on August 5, 1996 for Davis. All these years later, he remains alive on California's Death Row.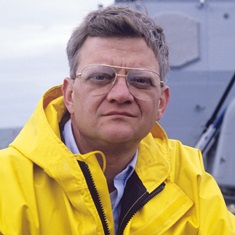 2013 – Espionage and military thriller author Tom Clancy, whose books includes The Hunt For Red October and Patriot Games, died in Baltimore at age 66 following a brief illness.
During a career that spanned nearly 30 years, Clancy penned more than two dozen novels, a number of which were made into hit movies and popular video games. By the time of his death, more than 100 million copies of Clancy's books were in print and 17 of his novels had reached the top of The New York Times best-seller list.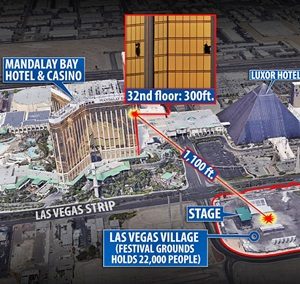 2017 – The worst mass shooting by a lone gunman in American history occurred when Stephen Paddock, a real-estate investor, fired into a crowd of approximately 22,000 concertgoers attending a country music festival on the Las Vegas Strip.
The mass shooting occurred between 10:05 and 10:15 p.m. PDT on the third and final night of the Route 91 Harvest music festival. When the shooting began, country music singer Jason Aldean was giving the closing performance.
Paddock fired more than 1,100 rounds from his suite on the 32nd floor of the nearby Mandalay Bay hotel, killing 58 people and leaving 851 injured from gunfire and the resulting panic.
An hour after the massacre, Paddock was found dead in his room from a self-inflicted gunshot wound.
His motive remains unknown.
Compiled by Ray Lemire ©2018 RayLemire.com / Streamingoldies.com. All Rights Reserved.
[whohit]oct-1-2018[/whohit]