The number of musical deaths in 2016 was, to put it mildly, staggering. Virtually every music fan remembers the deaths of Prince, David Bowie, George Michael, Glenn Frey, and a host of other "legends". But there were so many other names – some very familiar and some you may not even recognize.
Some were members of the Rock and Roll Hall of Fame. Several others should be. Some had a couple of hits, and a few more were one-hit wonders and then disappeared from the music scene. Regardless of how well you knew them – if at all – every one of them deserves to be recognized.
We have listed the date of their death, a few of the songs each gave us during their lifetime, the cause of death, and their age. May they all Rest In Peace.
____________________________________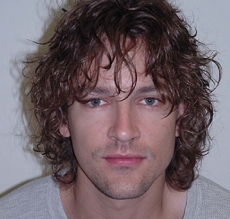 January 3 – Jason Mackenroth
Drummer with The Rollins Band – Too Much Rock And Roll
Prostate Cancer 46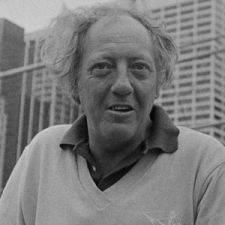 January 4 – Robert Stigwood
Manager of Cream and The Bee Gees
Natural Causes 81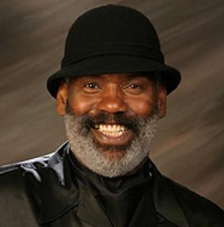 January 5 – Nick Caldwell
Vocalist with The Whispers – Rock Steady
Cancer 71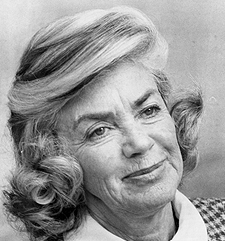 January 7 – Kitty Kallen
Little Things Mean A Lot
Natural Causes 94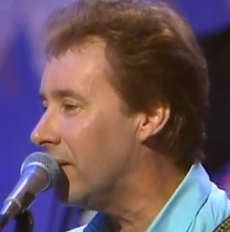 January 7 – Troy Shondell
Kissin' At The Drive In
Alzheimer's disease 71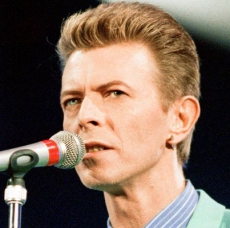 January 10 – David Bowie
Singer/songwriter – Rebel Rebel, Changes, Fame, Space Oddity, Heroes, Young Americans, Golden Years, China Girl
Actor – The Man Who Fell To Earth, Merry Christmas, Mr. Lawrence, Zoolander
Liver Cancer 69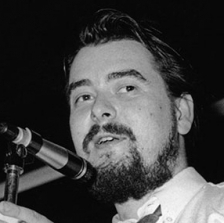 January 13 – Giorgio Gomelsky
Producer for The Yardbirds, Brian Auger & The Trinity, Graham Bond, The Soft Machine
Cancer 81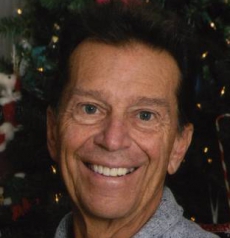 January 16 – Gary Loizzo
Lead singer with The American Breed – Bend Me, Shape Me
Pancreatic Cancer 70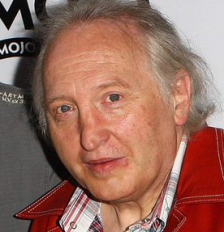 January 17 – Dale Griffin
Drummer with Mott the Hoople – All The Young Dudes
Natural Causes 67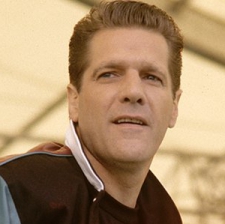 January 17 – Glenn Frey
Singer/songwriter/guitarist with The Eagles – Take It Easy, Peaceful Easy Feeling, Tequila Sunrise, Hotel California, New Kid In Town
As a Solo Artist – The Heat Is On, You Belong To The City
Complications of rheumatoid arthritis, acute ulcerative colitis and pneumonia 67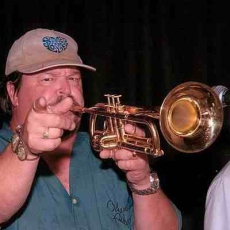 January 17 – Mic Gillette
Trumpet/trombone with Tower Of Power – You're Still A Young Man, So Very Hard To Go
Heart Attack 64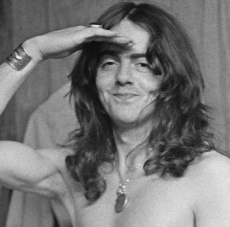 January 23 – Jimmy Bain
Bass guitar with Rainbow – Stargazer and Dio – Holy Diver
Lung Cancer 68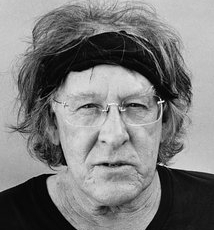 January 28 – Paul Kantner
Guitarist/singer/songwriter with Jefferson Airplane – White Rabbit, Somebody To Love
Multiple organ failure and septic shock after suffering a heart attack 74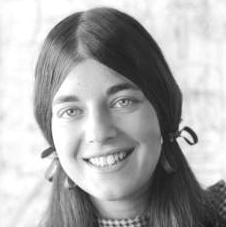 January 28 – Signe Anderson
Original lead singer with Jefferson Airplane – Chauffeur Blues
COPD 74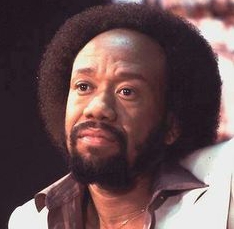 February 4 – Maurice White
Singer/songwriter/producer with Earth, Wind & Fire – Shining Star, Got To Get You Into My Life
Parkinson's disease 74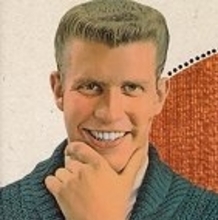 February 4 – Joe Dowell
Wooden Heart
Heart Attack 66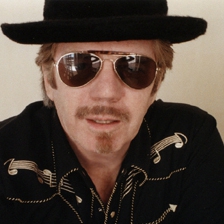 February 6 – Dan Hicks
Singer/guitarist with Dan Hicks & His Hot Licks – Canned Music
Cancer 74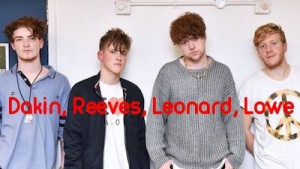 February 13 – Jack Dakin
Drummer with Viola Beach – Swings And Waterslides
Car Accident 19
February 13 – River Reeves
Guitarist with Viola Beach – Swings And Waterslides
Car Accident 19
February 13 – Kris Leonard
Guitarist/singer with Viola Beach – Swings And Waterslides
Car Accident 20
February 13 – Tomas Lowe
Bass guitar with Viola Beach – Swings And Waterslides
Car Accident 27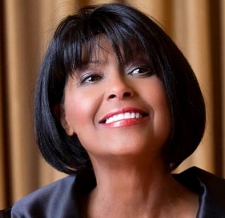 February 15 Vanity (born Denise Katrina Matthews)
Singer with Vanity 6 – Drive Me Wild
Renal Failure 57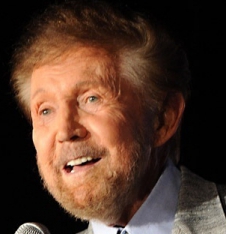 February 22 – Sonny James
Young Love, You're The Only World I Know
Natural Causes 87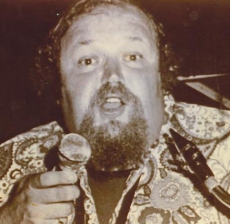 February 24 – Lennie Baker
Singer/saxophonist with Sha Na Na – At The Hop, Blue Moon
Infection 69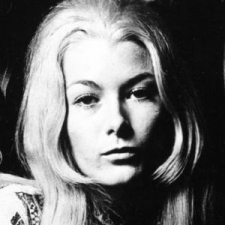 March 1 – Gayle McCormick
Lead singer with Smith – Baby It's You
Cancer 67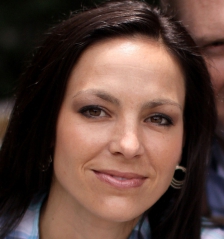 March 4 – Joey Feek
Singer/songwriter with Joey & Rory (her husband) – Cheater, Cheater
Cervical Cancer 40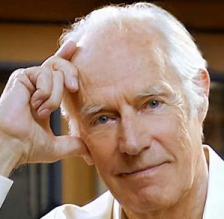 March 8 – Sir George Martin
Producer for The Beatles, Gerry & The Pacemakers, America, Cheap Trick
Natural Causes 90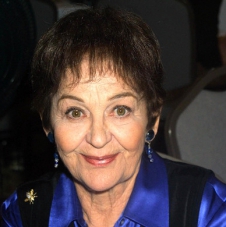 March 10 – Gogi Grant
The Wayward Wind
Natural Causes 91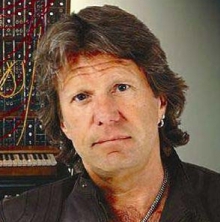 March 10 – Keith Emerson
Keyboardist/songwriter with Emerson Lake & Palmer – Lucky Man, From The Beginning, Fanfare For the Common Man, Tarkus
Suicide 71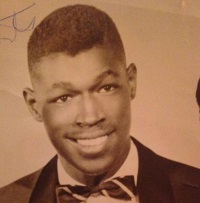 March 16 – Lee Andrews
Lead singer with Lee Andrews & The Hearts – Teardrops, Long Lonely Nights
Natural Causes 80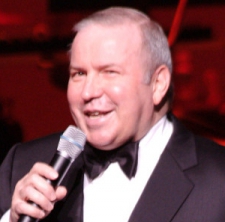 March 16 – Frank Sinatra, Jr.
Black Night, Spice
Cardiac Arrest 72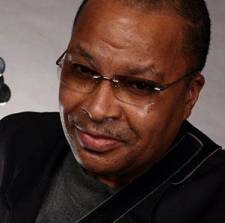 March 24 – James Jamerson, Jr.
Bass guitar session musician – The Temptations, Valerie Simpson, Marilyn McCoo, Billy Davis Jr, Chaka Khan, Natalie Cole, Bruce Springsteen, B.B. King, and Bob Dylan
Complications of ankylosing spondyliti 58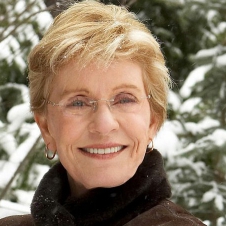 March 29 – Patty Duke
Actress – The Miracle Worker, The Patty Duke Show
Singer – Say Something Funny
Ruptured Intestine 69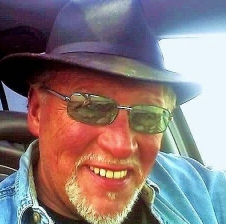 March 29 – Phil Humphrey
Guitarist/vocalist with The Fendermen – Mule Skinner Blues
Heart Failure 78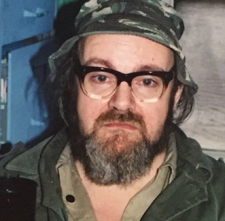 March 30 – Andy Newman
Piano with Thunderclap Newman – Something In The Air
Natural Causes 73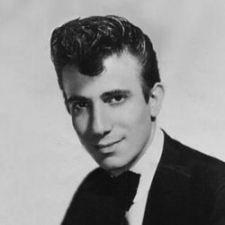 April 4 – Carlo Mastrangelo
Baritone vocals with Dion & The Belmonts – A Teenager In Love, I Wonder Why
Lead singer with The Belmonts – Come On Little Angel
Cancer 78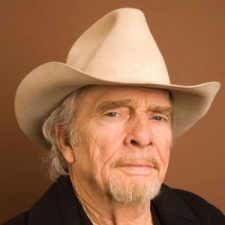 April 6 – Merle Haggard
Okie From Muskogee, Mama Tried, I'm A Lonesome Fugitive
Complications from pneumonia 79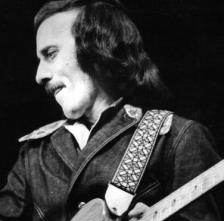 April 12 – Gib Guilbeau
Guitar/mandolin/fiddle with The Flying Burrito Brothers – River Road
Natural Causes 78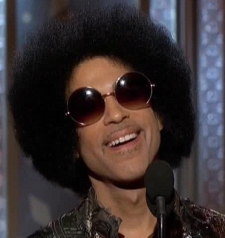 April 21 – Prince
Singer/songwriter/guitarist – Purple Rain, Let's Go Crazy, Little Red Corvette, When Doves Cry, Raspberry Beret, 1999, Kiss
Actor – Purple Rain, Under The Cherry Moon, Graffitti Bridge
Fentanyl overdose 57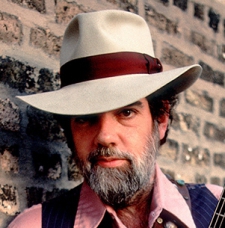 April 21 – Lonnie Mack
Singer/guitarist – Memphis, Wham!
Natural Causes 74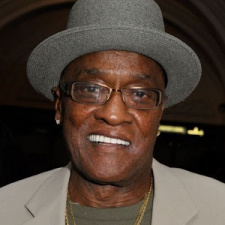 April 24 – Billy Paul
Me And Mrs. Jones, Ebony Woman, War Of The Gods
Cancer 81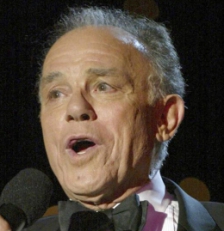 May 12 – Julius La Rosa
Eh Cumpari, Anywhere I Wander
Natural Causes 86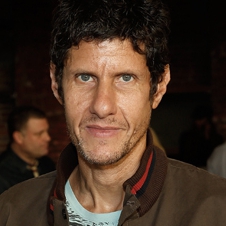 May 19 – John Berry
Founding member of The Beastie Boys – Transit Cop, Riot Fight
Frontotemporal dementia 52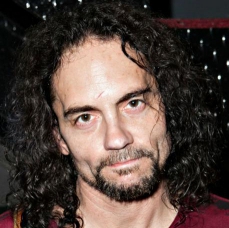 May 21 – Nick Menza
Drummer with Megadeth – Hangar 18, Symphony Of Destruction, Train Of Consequences
Heart Failure 51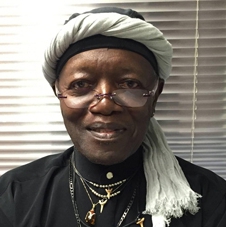 May 27 – Marshall Jones
Bass guitar with The Ohio Players – Love Rollercoaster, Fire
Cancer 75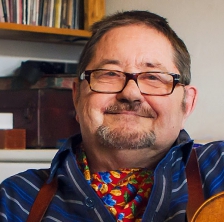 June 3 – Dave Swarbrick
Multi-instrumentalist with Fairport Convention – Walk Awhile, Come All Ye, Tam Lin
Emphysema 75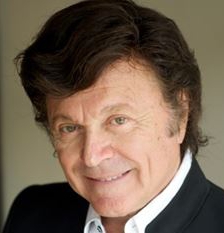 June 5 – Bobby Curtola
Fortune Teller, Aladdin
Natural Causes 73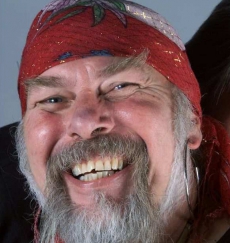 June 8 – Brian Rading
Bass guitar/vocals with The Five Man Electrical Band – Signs
Cancer 69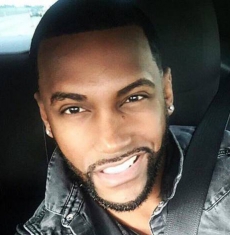 June 12 – Shane Tomlinson
Lead singer with Frequency
One of 49 murdered at The Pulse nightclub in Orlando 34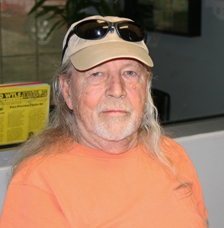 June 12 – Kim Venable
Drummer with The Classics IV – Stormy, Traces
Natural Causes 72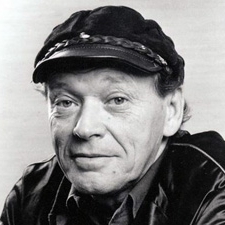 June 13 – Chips Moman
Producer for Elvis Presley, Willie Nelson, B.J. Thomas
Cancer 79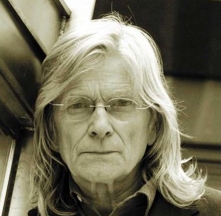 June 14 – Henry McCullough
Lead guitarist with Joe Cocker's Grease Band – With A Little Help From My Friends
Lead guitarist on the Jesus Christ Superstar soundtrack
Lead guitarist for Paul McCartney – My Love, Live And Let Die
Heart Failure 72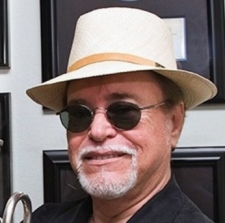 June 21 – Wayne Jackson
Trumpet with The Mar-Keys – Boot-Leg, Last Night
Trumpet with The Memphis Horns (session group) – played on hits by Elvis Presley, Dusty Springfield and Neil Diamond
Heart Failure 74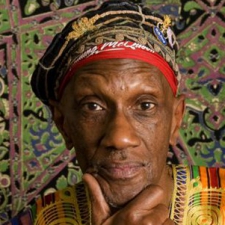 June 24 – Bernie Worrell
Keyboardist/songwriter with Parliarment-Funkadelic – Give Up The Funk
Cancer 72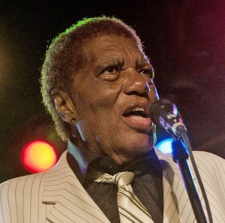 June 27 – Bonny "Sir Mack" Rice
Baritone with The Falcons – You're So Fine
Songwriter – Respect Yourself, Mustang Sally
Alzheimer's disease 82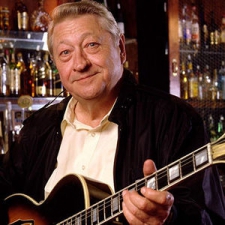 June 28 – Scotty Moore
Guitarist with Elvis Presley – Hound Dog, Jailhouse Rock, That's All Right Don't Be Cruel, Heartbreak Hotel, Blue Suede Shoes, Mystery Train
Natural Causes 84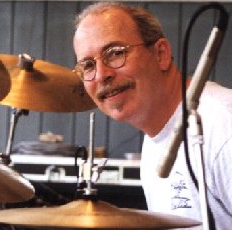 July 6 – Danny Smythe
Drummer with The Box Tops – The Letter, Cry Like A Baby
Cause of Death Unknown 67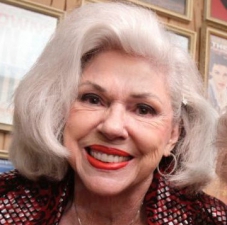 July 16 – Bonnie Brown
Vocalist with The Three Browns – The Three Bells, The Old Lamplighter
Lung Cancer 77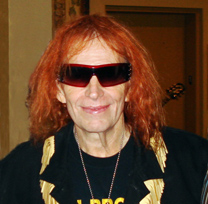 July 16 – Gary Paxton
Lead singer with The Hollywood Argyles – Alley Oop
Vocalist with Skip & Flip (he was Flip) – It Was I, Cherry Pie
Produced Bobby Boris Pickett's Monster Mash, Tommy Roe's Sweet Pea
Complications of Hepatitis C 77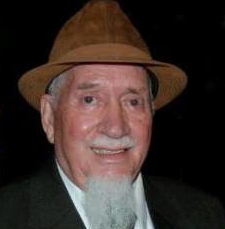 July 21 – Lewie Steinberg
Original bass guitarist with Booker T. & The MG's – Green Onions
Cancer 82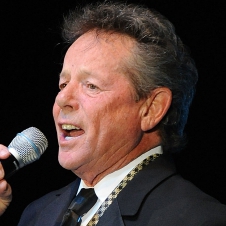 July 27 – Pat Upton
Lead singer/guitarist/songwriter with The Spiral Starecase – More Today Than Yesterday
Prolonged Illness 75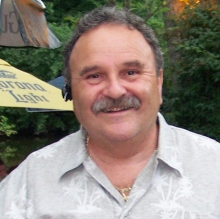 August 2 – Carmen Romano
Baritone vocals with The Elegants – Little Star
Natural Causes 77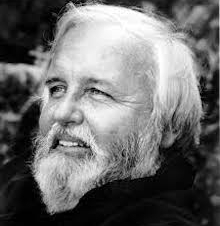 August 11 – Glenn Yarbrough
Singer/guitarist with The Limeliters – A Dollar Down
Solo Artist – Baby, the Rain Must Fall
Alzheimer's disease 86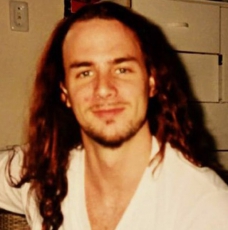 August 14 – James Woolley
Keyboardist with Nine Inch Nails – Wish, March Of The Pigs
Complications from a fall 49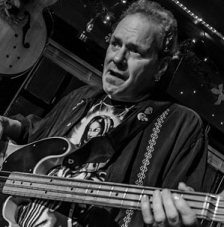 August 17 – Preston Hubbard
Bass guitar with The Fabulous Thunderbirds – Wrap It Up, Tuff Enuff
Cause of Death Unknown 63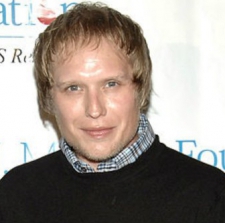 August 20 – Matt Roberts
Lead Guitarist with 3 Doors Down – Kryptonite, Duck And Run, When I'm Gone
Prescription Drug Overdose 38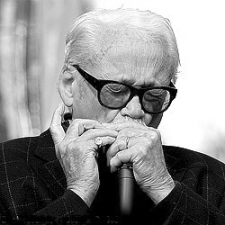 August 22 – Toots Thielemans
Legendary harmonica session player – Theme from Midnight Cowboy, Sesame Street Theme, Leave A Tender Moment Alone (Billy Joel), Too Late For Goodbyes (Julian Lennon)
Natural Causes 94

September 1 – Fred Hellerman
Guitarist/singer with The Weavers – Goodnight Irene, Tzena, Tzena, Tzena
Produced Arlo Guthrie's Alice's Restaurant album
Natural Causes 89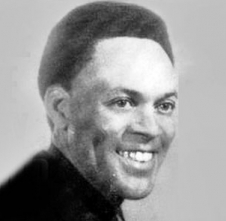 September 4 – Joe Jeffrey
Lead singer with The Joe Jeffrey Group – My Pledge Of Love
Cancer 80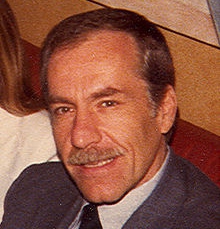 September 6 – Lewis Merenstein
Producer for Van Morrison (Astral Weeks, Moondance)
Complications of Pneumonia 81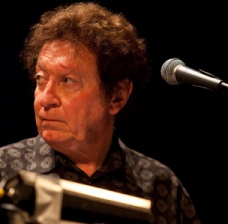 September 16 – Jerry Corbetta
Lead singer/keyboardist/songwriter with Sugarloaf – Green-Eyed Lady, Don't Call Us, We'll Call You
Pick's disease 68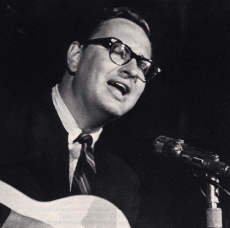 September 21 – John D. Loudermilk
Singer/songwriter – wrote Indian Reservation, Tobacco Road, Then You Can tell Me Goodbye
Heart Attack 82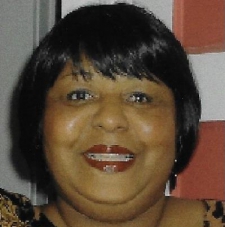 October 3 – Joan Marie Johnson
Vocalist with The Dixie Cups – Chapel Of Love, Iko Iko
Heart Failure 72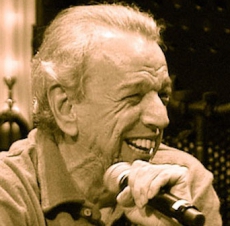 October 5- Rod Temperton
Keyboardist/songwriter with Heatwave – Boogie Nights, Always And Forever
Songwriter – wrote Michael Jackson's Thriller, Rock With You, Off The Wall
Cancer 68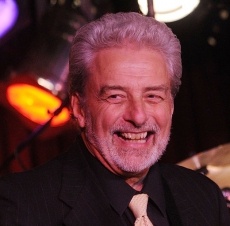 October 8 – Don Ciccone
Lead singer/guitarist with The Critters – Mr. Dieingly Sad, Younger Girl
Cause of Death Unknown 70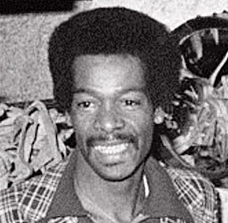 October 15 – Robert "Big Sonny" Edwards
Vocalist with The Intruders – Cowboys To Girls
Heart Attack 74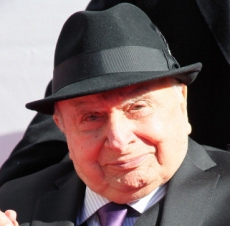 October 19 – Phil Chess
Co-Founder of Chess Records
Natural Causes 95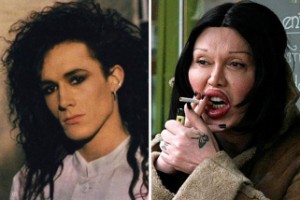 October 23 – Pete Burns
Lead singer with Dead Or Alive – You Spin Me Round (Like A Record)
Cardiac Arrest 57
*I included a photo of the young and the older Pete Burns as a public service warning against plastic surgery.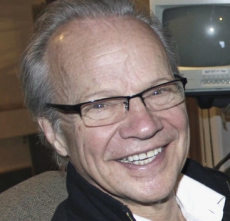 October 24 – Bobby Vee
The Night Has A Thousand Eyes, Rubber Ball, Take Good Care Of My Baby
Alzheimer's disease 73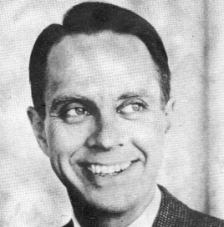 October 27 – John "The Cool Ghoul" Zacherley
Dinner With Drac
Natural Causes 98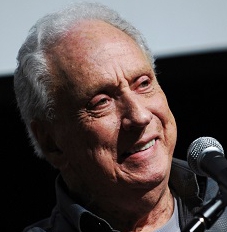 October 30 – Curly Putman
Songwriter – He Stopped Loving Her Today, Green, Green Grass Of Home, D-I-V-O-R-C-E
Natural Causes 85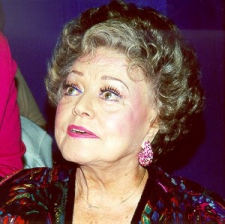 November 3 – Kay Starr
Wheel Of Fortune, The Rock And Roll Waltz
Alzheimer's disease 94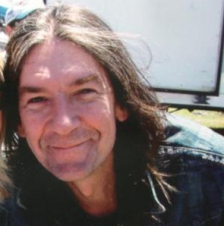 November 4 – Eddie Harsch
Keyboardist with The Black Crowes – Hard To Handle, She Talks To Angels
Cause of Death Unknown 59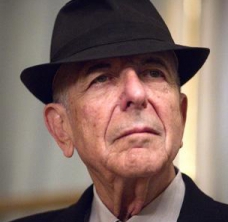 November 7 – Leonard Cohen
Hallelujah, Suzanne, Bird On The Wire
Cancer and complications from a fall 82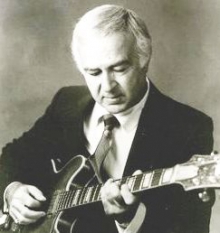 November 9 – Al Caiola
Legendary session guitarist; worked with Elvis Presley, Johnny Mathis, Frank Sinatra, Connie Francis, Tony Bennett, Paul Anka, Bobby Darin, Simon & Garfunkel, many more
Natural Causes 96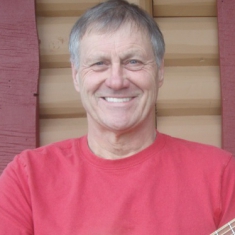 November 11 – Doug Edwards
Guitarist/songwriter with Skylark – Wildflower
Cancer 71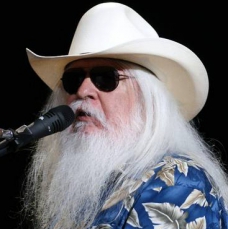 November 13 – Leon Russell
A Song For You, Tight Rope, Delta Lady
Session pianist/guitarist for hundreds of artists, including George Harrison, Eric Clapton, Bob Dylan, The Monkees, The Beach Boys, The Byrds, Gary Lewis & The Playboys, Paul Revere & The Raiders, The Ronettes, The Crystals, The Righteous Brothers
Complications from a Heart Attack 74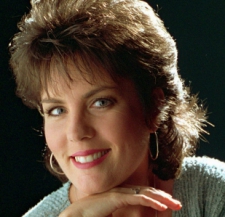 November 14 – Holly Dunn
Are You Ever Gonna Love Me, You Really Had Me Going
Ovarian Cancer 59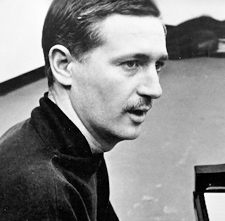 November 15 – Mose Allison
Pianist/singer/songwriter – Parchman Farm, A Young Man's Blues, Everybody's Crying Mercy
Natural Causes 89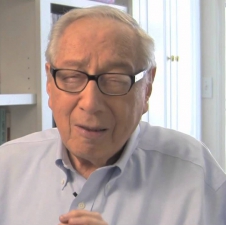 November 15 – Milt Okun
Producer for The Chad Mitchell Trio, Peter, Paul & Mary, John Denver
Natural Causes 92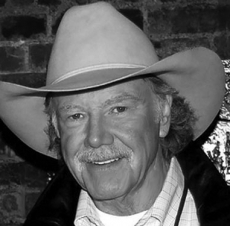 November 16 – Mentor Williams
Producer for brother Paul Williams, Kim Carnes, Dobie Gray
Songwriter – Drift Away
Lung Cancer 70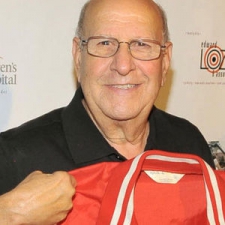 November 23 – Joe Esposito
Road manager for and personal assistant to Elvis Presley
Dementia 78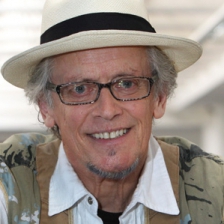 November 29 – Ray Columbus
Singer/songwriter with Ray Columbus & The Invaders – She's A Mod, Mod Dance
Complications from a stroke 74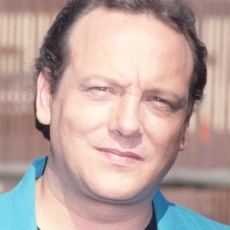 December 2 – Mark Gray
Keyboardist/songwriter with Exile – The Closer You Get, Take Me Down
Cause of Death Unknown 64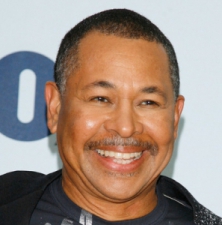 December 4 – Ralph Johnson
Lead singer with The Impressions – Finally Got Myself Together, Loving Power
Cause of Death Unknown 67

December 7 – Greg Lake
Lead singer/bass guitar with King Crimson – The Court Of The Crimson King
Bass guitar/guitarist/singer/songwriter with Emerson Lake & Palmer – Lucky Man, From The Beginning
As a Solo Artist – I Believe In Father Christmas
Cancer 69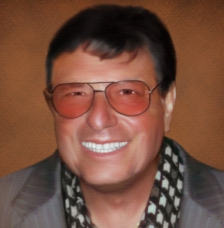 December 10 – George Mantalis
Vocalist with The Four Coins – Shangri-La
Cancer 81

December 11 – Valerie Gell
Lead guitarist/singer with The Liverbirds – Why Do You Hang Around Me, Diddley Daddy, It's So Exciting
Actress – Girl In A Band, Beat Club
Cause of Death Unknown 71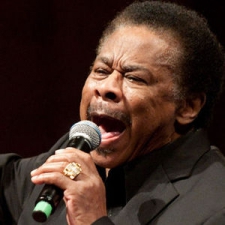 December 11 – Joe Ligon
Lead singer with The Mighty Clouds Of Joy – Time, Ride The Mighty High
Cancer 80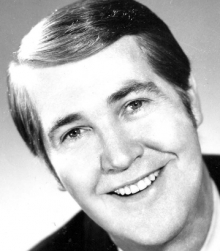 December 12 – Jim Lowe
The Green Door, Four Walls
Natural Causes 93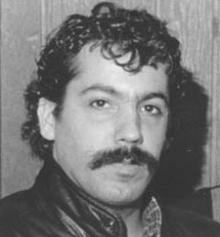 December 12 – Charles "Barrelhouse Chuck" Goering
Blues pianist/singer/songwriter – On The House, Church St. Blues
Prostate Cancer 58

December 17 – Geoffrey Mortimer
Bass guitar with The Hullaballoos – I'm Gonna Love You Too
Cancer 71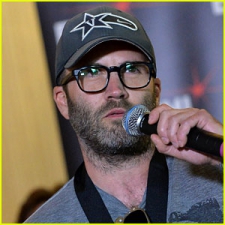 December 19 – Andrew Dorff
Songwriter – My Eyes, Neon Light, Save It For A Rainy Day, Ride, Somebody's Heartache
Cause of Death Unknown 40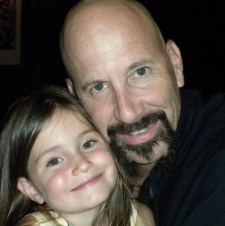 December 23 – Mick Zane
Guitarist with Malice – Captive Of Light, Kick You Down
Brain Cancer 57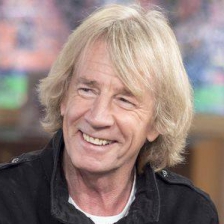 December 24 – Rick Parfitt
Singer/songwriter/rhythm guitarist with Status Quo – Whatever You Want, Living On An Island, Again And Again, Rain, Mystery Song, Pictures Of Matchstick Men
Actor – Bula Quo!, Coronation Street
Sepsis, following complications from shoulder injury 68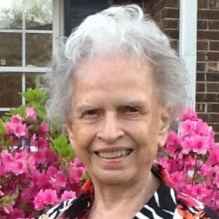 December 24 – Carole F. "Mutti" Smith
Songwriter – On The Longest Day, A Midnight Mood, Clinging To A Hope, Don't Keep Me Hanging On (all for Sonny James)
Natural Causes 94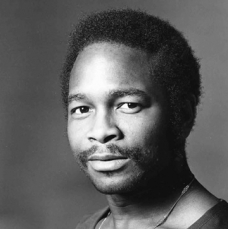 December 25 – Alphonse Mouzon
Drummer/vocals with Weather Report – Milky Way and The Eleventh House – The Funky Waltz
Solo Artist – Happiness Is Loving You
Cardiac Arrest 68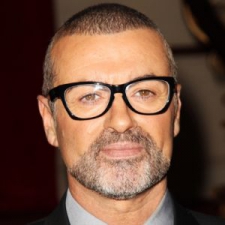 December 25 – George Michael
Lead Singer with Wham! – Wake Me Up Before You Go Go, Careless Whisper, Freedom, Last Christmas
Solo Artist – Faith, I Want Your Sex, Father Figure, Freedom! 90, Praying For Time
Heart Failure 53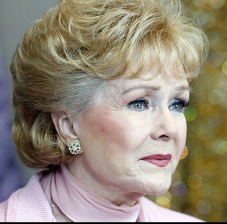 December 28 – Debbie Reynolds
Actress – Singin' In The Rain, The Unsinkable Molly Brown, Tammy And The Bachelor, The Singing Nun
Singer – Tammy, A Very Special Love, Am I That Easy To Forget
Stroke 84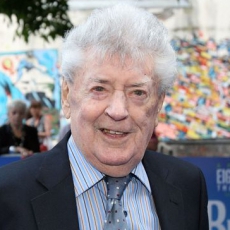 December 30 – Allan Williams
First manager of The Beatles
Natural Causes 86