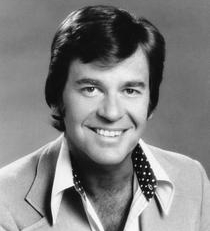 The late Dick Clark (host of American Bandstand from 1957-1987) was born in 1929
The late Luther Ingram ({'If Loving You Is Wrong} I Don't Want To Be Right') was born in 1937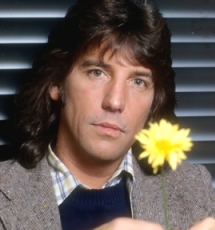 The late Rob Grill (bass guitar and lead singer with The Grass Roots – 'Midnight Confessions') was born in 1943
The late June Pointer (Pointer Sisters – 'I'm So Excited' was born in 1953
The late Mindy McCready ('Guys Do It All The Time') was born in 1975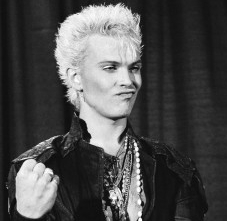 Billy Idol ('Dancing With Myself') is 60
George McArdle (bass guitar with Little River Band – 'Help Is On Its Way') is 61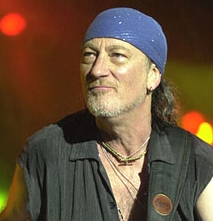 Roger Glover (bass guitar with Deep Purple – 'Smoke On The Water') is 70
Leo Lyons (bass guitar with Ten Years After – 'I'm Going Home') is 72
Frank Ifield ('I Remember You') is 78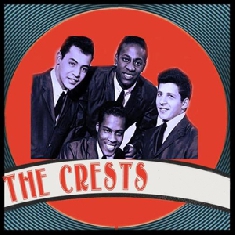 The Crests released '16 Candles'—1958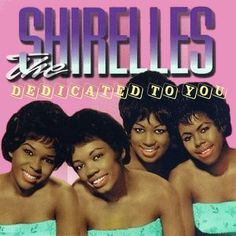 The Shirelles re-released the single 'Dedicated To The One I Love'—1960
Rock Factoid: The group had originally released the song in May 1959 and it peaked at #83. It reached #3 the second time around.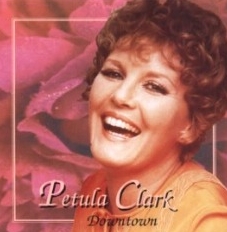 Petula Clark released 'Downtown'—1964
Rock Factoid: When the single hit #1 on the Billboard Hot 100 in 1965, Clark became the first British female artist to have a U.S. #1 hit during the rock and roll era and the second in the history of U.S. charted music (Vera Lynn hit #1 in the U.S. with 'Auf Wiederseh'n Sweetheart' in 1952).
Lou Christie released 'Lightnin' Strikes'—1965
Sly & The Family Circle released 'Everyday People'—1968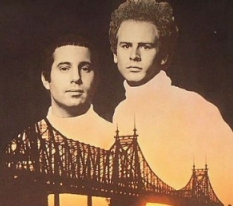 CBS aired Simon and Garfunkel's 'Songs Of America' special—1969
Rock Factoid: Few documentaries were as controversial and evocative of the late sixties as Songs of AmericaSongs of America used the duo's music in overtly political montages to comment on the turbulent times.
Their ambitious 'Bridge Over Troubled Water' album had yet to be released and the title song was heard by the general public for the very first time.
Rock Factoid #2: The program showed news clips of labor leader/activist Cesar Chavez and the United Farm Workers, the Poor People's Campaign's march on Washington, the assassinations of Martin Luther King, JFK and Robert Kennedy and other events that were emblematic of the era. Original sponsor AT&T backed out over the show's plan to show footage of the Bobby Kennedy funeral and the Vietnam war.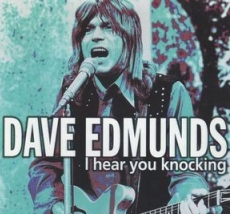 Dave Edmunds released 'I Hear You Knocking'—1970
Rock Factoid: On his cover version of Smiley Lewis' 1955 hit, Edmunds played all the instruments. During the instrumental break, he shouted out the names of several 1950s recording artists, including "Fats Domino, Smiley Lewis, Chuck Berry, Huey Smith and the Clowns!"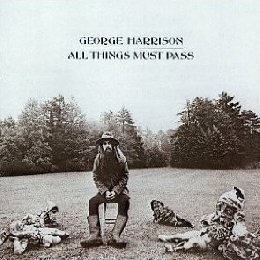 Three days after releasing 'All Things Must Pass' in the U.S., George Harrison released his epic triple album in the UK—1970
Rock Factoid: The album contained several songs Harrison had offered to the Beatles; the title song, 'Isn't It A Pity', 'Hear Me Lord' and 'Let It Down'. Each one was rejected by John Lennon and Paul McCartney.
Rock Factoid #2: 'All Things Must Pass' hit #1 in Australia, Canada, Japan, the UK, and the U.S., and has sold more copies than Lennon's 'Imagine' and McCartney's 'Band On The Run' albums, combined.
Rock Factoid #3: The musicians backing Harrison included "a who's who of rock royalty." In addition to Harrison, guitarists included Eric Clapton, Dave Mason, Pete Ham, Joey Molland and Tom Evans. Keyboardists included Gary Wright, Bobby Whitlock, Billy Preston and Gary Brooker. Bass guitarists included Klaus Voormann and Carl Radle, and the drummers were Ringo Starr, Ginger Baker and Jim Gordon.
Al Green released 'Let's Stay Together'—1971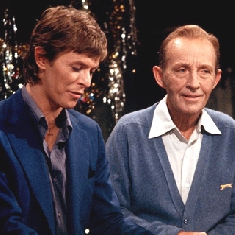 David Bowie appeared on Bing Crosby's 42nd (and last) Christmas special on CBS. The two sang a medley of 'Little Drummer Boy' and 'Peace On Earth'—1977
Rock Factoid: In a short skit that preceded the singing, Crosby greeted Bowie at the door of what looks like Dracula's castle (actually, it was a set that was supposed to be Crosby's rented London home). They bantered for a bit and then got around to a piano. Bowie casually picked out a piece of sheet music of 'The Little Drummer Boy' and declared, "This is my son's favorite."
Rock Factoid #2: The original plan had been for Bowie and Crosby to sing just 'Little Drummer Boy' but there was a slight problem. Just prior to shooting the scene, David said, "I hate this song. Is there something else I could sing?"
Rock Factoid #3: In about 75 minutes, show writers Ian Fraser and Buz Kohan, along with songwriter Larry Grossman and Bowie wrote 'Peace on Earth', an original tune, and worked out an arrangement that weaved together the two songs. Bowie and Crosby nailed the performance with less than an hour of rehearsal.
Rock Factoid #4: The scene was shot on September 11, about one month before Crosby's death from a heart attack.
The Atlanta Rhythm Section released 'So Into You'—1976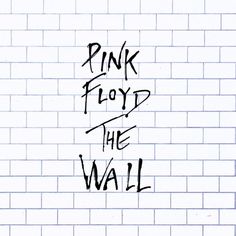 Pink Floyd released 'The Wall'—1979
Rock Factoid: It was the last studio album released with the classic lineup of Waters, guitarist/vocalist David Gilmour, drummer Nick Mason, and keyboardist Richard Wright – although Wright was fired midway through the recording process and was not given a credit on the album.
Rock Factoid #2: The double album has certified sales of over 20 million copies
Rock Factoid #3: The album featured the band's only number one single; 'Another Brick In The Wall (Part 2)'.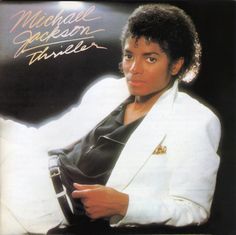 Michel Jackson released the 'Thriller' album—1982
Rock Factoid: 'Thriller' – with estimated sales over 53 million worldwide, it is the best selling album of all time – won a record-breaking eight Grammy Awards in 1984, including Album of The Year.
Rock Factoid #2: Seven singles were released from the album, all of which reached the top 10 on the Billboard Hot 100.
Rock Factoid #3: 'Thriller' has been certified 30× platinum by the Recording Industry Association of America, for shipments of at least 30 million copies in the U.S.
Rock Factoid #4: The album has sold over 5 million copies in the UK, over 5 million in Australia, and 3 million in Japan. Outside the U.S., the album has sold over 20 million copies.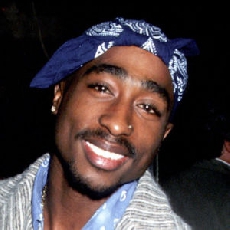 Tupac Shakur (Rapper – 'Cradle To The Grave') was robbed and shot five times by three men in the lobby of Quad Recording Studios in Manhattan. He survived that attack but less than two years later, he was shot five more times in Las Vegas and died—1994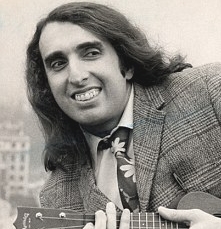 Tiny Tim (born Herbert Khaury – 'Tip-Toe Thru The Tulips With Me') died (cardiac arrest)—1996
Rock Factoid: In September 1996, Tiny Tim was performing at a ukulele festival in Montague, Massachusetts, when he suffered a heart attack. He was hospitalized at the local medical center for three weeks. When released, he was told not to perform again because the stress of a live performance would be too risky on his heart.
Disregarding doctor's orders, Tiny Tim took to the stage for a Gala Benefit at the Woman's Club of Minneapolis on November 30, 1996. He suffered another heart attack on stage and died at the Hennepin County Medical Center. He was 64 years old.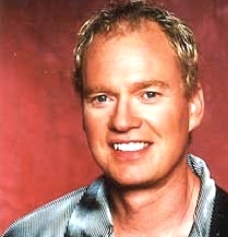 Scott Smith (bass guitar with Loverboy – 'Working For The Weekend') died (drowning)—2000
Rock Factoid: Smith was sailing on his 37-foot sailboat, the Sea Major, along with two friends off the coast off San Francisco when a 25-foot wave knocked him into the ocean. Despite a massive search by the United States Coast Guard and his family, his body was never found. He was 45.
Compiled by Ray Lemire ©2015 RayLemire.com. All Rights Reserved.
[whohit]nov-11-30-15-rrh[/whohit]