TODAY IN ROCK & ROLL HISTORY
The late Leonard Chess (founder of Chess Records) was born in 1917
The late Brian O'Hara (lead guitarist with The Fourmost – 'A Little Loving') was born in 1942
The late Mike Gibbins (drummer with Badfinger – 'No Matter What') was born in 1949
Marlon Jackson (The Jacksons – 'ABC') is 58
Bill Payne (keyboards/songwriter with Little Feat – 'Oh, Atlanta') is 66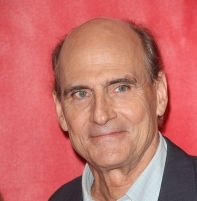 James Taylor ('Fire And Rain') is 67
Al Jarreau ('We're In This Love Together') is 75
1953 – Rufus Thomas, then a DJ at Memphis' WDIA, recorded 'Bear Cat' on Sun Records as an answer song to Big Mama Thornton's 'Hound Dog' and while it was a regional hit, the ensuing copyright-infringement litigation nearly wiped out label owner Sam Phillips. Thomas went on to have a highly successful recording career with Stax Records.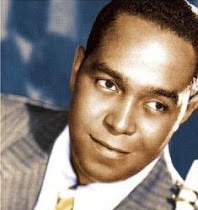 1955 – Jazz musician Charlie 'Bird' Parker died of lobar pneumonia at the age of 34.
Tribute was paid to Parker when a new nightclub in New York was named Birdland in his honor in 1949. In 1952, George Shearing wrote 'Lullaby Of Birdland', which was named for both Parker and the nightclub.
1961 – Elvis Presley recorded 'I'm Coming Home', 'Gently', 'Give Me The Right', 'In Your Arms', 'I Feel So Bad' and 'It's A Sin'.
1968 – The Byrds recorded a cover version of Woody Guthrie's 'Pretty Boy Floyd'.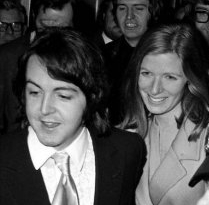 1969 – Paul McCartney married Linda Eastman. Following a reception lunch at the Ritz Hotel, Paul went back to Abbey Road studios to work.
1969 – Infamous London police officer Det. Sgt. Norman Pilcher, well-known for singling out and busting rock stars – often planting "evidence" when he arrived – entered George Harrison's house in Esher, Surrey, England and arrested the Beatle and his wife Pattie for possession of marijuana.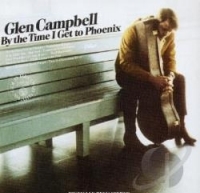 1969 – At the 11th annual Grammy Awards, Glen Campbell's 'By The Time I Get To Phoenix' won the Grammy for Album of The Year.
Record of The Year went to 'Mrs. Robinson' by Simon & Garfunkel. Song of The Year honors went to Bobby Russell for 'Little Green Apples'.
Although the Beatles were nominated for Record of The Year, Song of The Year and Contemporary Pop Vocal Performance, Duo or Group (all nominations being for'Hey Jude'), they were shut out.

1971 – A court ruling granted Paul McCartney's request that a receiver be appointed to control the finances of The Beatles & Company. In his lawsuit, filed on December 31, 1970, McCartney had stated that he had never received audited accounts of Apple Corps' books since its founding in April 1967. Further, since the Beatles were no longer planning to record or perform together, he claimed there was no need for the group to continue to carry on as a legal entity.
While his request was granted on this date, the legal process and negotiations that followed were lengthy and the formal dissolution of the partnership didn't take place until January 9, 1975.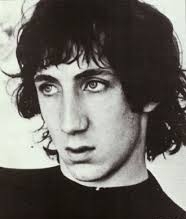 1971 – Pete Townshend suffered a nervous breakdown after the other members of The Who showed little to no interest in working on Townshend's 'Lifehouse' project, a futuristic rock opera set in a polluted world with a totalitarian government.
"After about six months with no product, only problems, and only me involved in it and the rest of the group getting bored, John getting involved in making his own album, Roger ringing me up every day trying to dissuade me from doing the project, saying what we really need to do is to work on the road, we eventually gave up, and to put it quite frankly we just went back into the old mold." … Pete Townshend
Several of the songs intended for the opera – 'Won't Get Fooled Again', 'Baba O'Riley', and 'Behind Blue Eyes' – were later released on the band's 'Who's Next', a traditional "old mold" studio album.
1971 – John Lennon & The Plastic Ono Band released 'Power To The People' / 'Open Your Box' in England.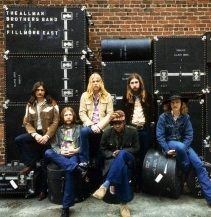 1971 – The Allman Brothers Band played the first of two concerts at New York City's Fillmore East. The two nights of performances – including a scorching 23-minute version of 'Whipping Post' – were later released as 'At Fillmore East', a double album considered by some critics to be one of the greatest live albums in rock music history.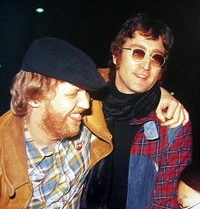 1974 – John Lennon and Harry Nilsson were thrown out of the Troubadour nightclub in Los Angeles for heckling the headlining Smothers Brothers.
1975 – Elvis Presley recorded 'T-R-O-U-B-L-E' (a different song than 'Trouble', a song he recorded in 1958) and 'Bringing It Back'.
1989 – Bob Dylan recorded 'God Knows'.
2003 – On the eve of the Rolling Stones' first tour of China, the Chinese government announced the group would not be allowed to perform 'Brown Sugar', 'Beast Of Burden', 'Honky Tonk Women' and 'Let's Spend The Night Together'. It became a moot point when the tour was canceled due to the SARS outbreak.
The Stones did eventually get to China in 2006 as part of their 'A Bigger Bang Tour' but the banned songs remained with an additional song ('Rough Justice') added to the list.
2007 – The Ronettes, Van Halen, Grandmaster Flash & The Furious Five, R.E.M. and Patti Smith were inducted into the Rock & Roll Hall of Fame.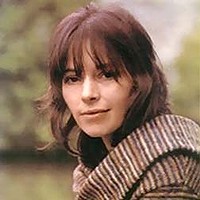 2010 – Lesley Duncan (British singer/songwriter – 'Everything Changes' as a solo artist and 'Love Song' with Elton John) died of a cerebrovascular disease. She was 66.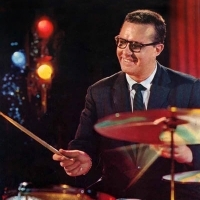 2011 – Joe Morello (drummer with The Dave Brubeck Quartet – 'Take Five') died of natural causes at the age of 82.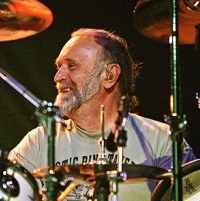 2012 – Michael Hossack (drummer with The Doobie Brothers – 'China Grove') died of cancer at the age of 65.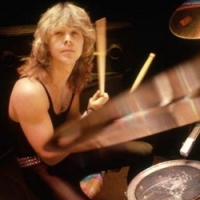 2013 – Clive Burr (drummer with Iron Maiden – 'The Number Of The Beast') died at the age of 56 from complications related to multiple sclerosis.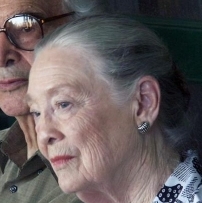 2014 – Iola Brubeck (wife of Dave Brubeck and lyricist for many of his compositions, including 'Summer Time', In Your Own Sweet Way', 'The Light In The Wilderness') died of cancer at the age of 90.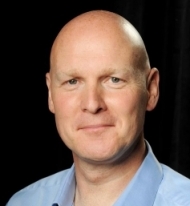 2014 – George Donaldson (guitarist/singer with Celtic Thunder – 'Life With You') died of a heart attack at the age of 46.
Compiled by Ray Lemire ©2015 RayLemire.com. All Rights Reserved.
You may not, under any circumstances, reproduce, record, publish, republish, post, transmit, publicly display, publicly exhibit or distribute any articles or photographs on RayLemire.com without obtaining the express written consent of the Operator.