The late Matt Monro ('My Kind Of Girl') was born in 1930
The late Lou Rawls ('You'll Never Find Another Love Like Mine') was born in 1933
Sam Reid (keyboardist with Glass Tiger – 'Don't Forget Me') is 51
Gilbert O'Sullivan (born Raymond Edward O'Sullivan – 'Clair') is 68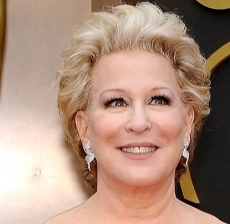 Bette Midler ('Wind Beneath My Wings') is 69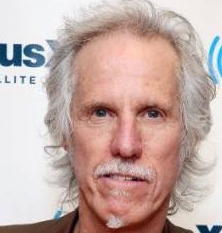 John Densmore (drummer with The Doors ('Light My Fire') is 70
Eric Bloom (guitarist/lead singer with Blue Öyster Cult – ('Don't Fear The Reaper') is 70
Diane Lennon (Lennon Sisters – 'Tonight You Belong To Me') is 75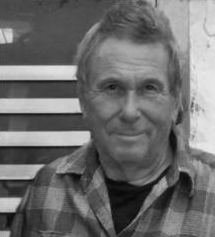 Sandy Nelson (born Sander Nelson – 'Teen Beat') is 76
Rock Factoid: As a session drummer, Nelson's credits include 'To Know Him, Is To Love Him' (Teddy Bears) and 'Alley-Oop' (Hollywood Argyles).
Billy Paul ('Me And Mrs. Jones') is 80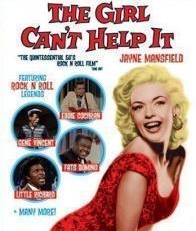 'The Girl Can't Help It' premiered—1956
Rock Factoid:The film starred Jayne Mansfield as an aspiring singer and featured performances by Little Richard (title song), Eddie Cochran ('Twenty Flight Rock'), Gene Vincent ('Be-Bop-A-Lula') and Fats Domino ('Blue Monday').
The Rays (performing 'Silhouettes'), Buddy Holly & The Crickets (performing 'That'll Be The Day') and Sam Cooke (singing 'You Send Me') all made their national TV debut on The Ed Sullivan Show—1957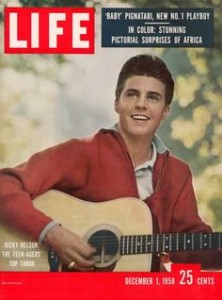 Ricky Nelson became the first rock star to appear on the cover of Life Magazine—1958
Neil Sedaka signed with RCA Records—1958
Bobby Darin married actress Sandra Dee (it lasted seven years)—1960
The Byrds recorded 'C.T.A. 102'—1966
The 77th and final edition of The Beatles Book, a monthly British fan magazine, was published—1969
Samuel 'Magic Sam' Maghett (blues guitarist/singer – 'All Your Love') died (heart attack)—1969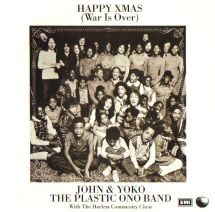 'Happy Xmas (War Is Over)' – credited to John & Yoko/The Plastic Ono Band with The Harlem Community Choir – was released in the U.S.—1971
Martha & The Vandellas made their final concert appearance—1972
Wings released 'Hi, Hi, Hi' / 'C Moon'. Although the A-side was banned by the BBC for "suggestive lyrics" and drug references, it still reached #5 in the U.K.—1972
The Sex Pistols made their infamous appearance on the U.K.'s ITV program Today, in which host Bill Grundy prompted a profanity-ridden rant from the band—1976
The Talking Heads kicked off their tour of the U.K. at London's Hammersmith Odeon. Their opening act was U2—1980

Geffen Records sued Neil Young for $3.3 million because the label said Young's new music was "not commercial in nature and musically uncharacteristic of his previous albums"—1983
Rock Factoid: Having already created tension with Geffen with the previous year's 'Trans', a poor-selling synth-heavy, electro-rock album, Young offered the label a country album called 'Old Ways'. Geffen, reeling from the commercial and critical failure of 'Trans', rejected the country album and demanded "a rock and roll album."
"It was the first time in my life I'd been locked out of the studio by my record company. They thought I was all over the map and didn't understand why I was out there playing country, although to me it sounded like B.B. King more than country. They could call it whatever they wanted. But I'd already been making records a long time and I knew what I wanted to do." … Neil Young
The lawsuit was settled out of court.
Lee Dorsey ('Working In A Coal Mine') died (emphysema)—1986
Sylvester (Sly) Stone was sentenced to 55 days in jail for driving under the influence of cocaine—1989
Billy Lyall (keyboardist with the early Bay City Rollers before they recorded anything, and later a co-founder of Pilot – 'Magic') died (AIDS-related complications)—1989
Note: Lyall died in December. The actual date of his death is not known, but this date is generally accepted as the date he died.
Ray Gillen (lead singer with Black Sabbath – 'Eternal Idol' and Badlands – 'High Wire') died (AIDS-related complications)—1993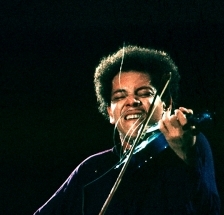 Don 'Sugarcane' Harris (vocals/guitar/electric violin as part of Don & Dewey – 'Koko Joe' and later a member of The Mothers of Invention – 'Directly From My Heart To You') died (pulmonary disease—1999
Rock Factoid: Harris and Dewey Terry wrote several hits for other artists: 'Justine' (Righteous Brothers), 'Big Boy Pete' (Olympics), 'I'm Leavin' It Up To You' (Dale & Grace) and 'Farmer John' (Neil Young).
Dee Harvey ('Leave Well Enough Alone') died (prolonged illness)—2012
Richard Coughlan (drummer with Caravan – 'If I Could Do It All Over Again, I'd Do It All Over You') died (pneumonia)—2013
Compiled by Ray Lemire ©2014 RayLemire.com. All Rights Reserved.
You may not, under any circumstances, reproduce, record, publish, republish, post, transmit, publicly display, publicly exhibit or distribute any articles or photographs on RayLemire.com without obtaining the express written consent of the Operator.