Seventies glam rock legend Alvin Stardust died today at the age of 72 after a short illness.
He had recently been diagnosed with metastatic prostate cancer and died at home with family around him.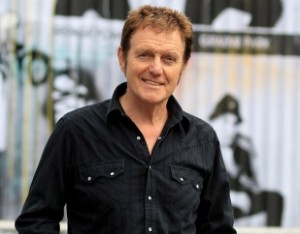 Born Bernard Jewry in the East End of London in 1942, his hits included My Coo Ca Choo (a #2 hit in England in 1973), Jealous Mind (a #1 single in England in 1974) and I Feel Like Buddy Holly (#7 in England in 1984).
At age 12, he was given his first guitar and took it with him to see a Buddy Holly and The Crickets concert where he went backstage and got the band to sign it.
Dubbed Peggy Sue (after the Holly song), the guitar is now valued at $250,000, having collected numerous other autographs over the years from The Beatles, The Rolling Stones and Sir Cliff Richard.
He went on to become a huge star on stage and screen in the UK during the 80s and 90s.
Stardust had been scheduled to release his first studio album in 30 years on November 3.