All Things Must Pass  
George Harrison said that and now I'm saying it, too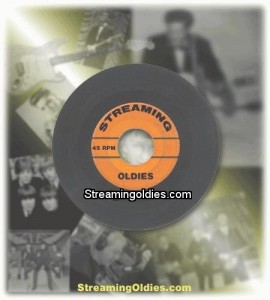 Streamingoldies.com lasted a little over nine years.  That's just about eight years longer than I thought it would so I have no complaints. Why would I? It's hard to find much to gripe about when a site compiles almost 9,000,000 hits, and does it with absolutely no advertising revenue (by choice). The cost was, to be honest, staggering, but I long ago chalked it up as a very expensive hobby.
But now an unexpected glitch has, after days (and nights) of a futile search for a remedy, brought the place "where your memories live" to a sudden end. Oh, I can leave it running and hope that the people who for some reason can no longer connect to the site don't mind being left out. I could do that but I won't. I'm a bit of a perfectionist (understatement) when it comes to things like this so I won't.
The website isn't disappearing overnight and I will still be adding content to it for a while. But trust me.  It will be disappearing.
This blog will be something new … and it will also be in many ways something old. Yes, the Oldies Stream will soon disappear and the Smile Songs won't be here either … for now. More on that later.
But the Week In Rock & Roll History will be here, along with the Daily History Lesson, Music News, and Rock & Roll Heaven. They'll all look a little different but they will be here.
So too will be more "opinion" pieces; Ray's Rants, if you will. Some will be humorous and others will be damn serious. Yeah, I might even manage to piss a few people off but if I do, you're always more than welcome to leave a comment … just keep it clean.
Back to the music. I will soon be adding music to this blog, and while I have no intention of creating a massive database of songs similar to the one on Streamingoldies, it will still be more than large enough to make radio stations that proudly proclaim No Repeat Monday look silly.
And in the end, you'll find just about everything you always found on the website.  It may look a little different but the content will remain the same, and as the title of this blog; No Limits (This & That and Everything In Between) indicates, I am not going to "limit" myself to just musical conversation.
I hope you enjoy it. I know I'm going to.