Continuing its ongoing commitment to preserving and celebrating timeless recordings, the Recording Academy has announced the newest inductions to its distinguished Grammy Hall Of Fame.
The latest additions recognize a diverse range of both singles and album recordings at least 25 years old that exhibit qualitative or historical significance. Each year recordings are reviewed by a special member committee comprised of eminent and knowledgeable professionals from all branches of the recording arts, with final approval by the Recording Academy's National Board of Trustees.
With 25 new titles, the Hall, now in its 46th year, currently totals 1,088 recordings.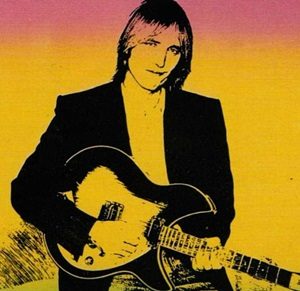 Tom Petty's Full Moon Fever, Aerosmith's Walk This Way, and Jackson Browne's self-titled debut album are among the recordings that will be inducted this year.
The Academy is also honoring singles by Leonard Cohen (Hallelujah), the Troggs (Wild Thing), Link Wray & His Ray Men (Rumble), Miriam Makeba (Pata Pata), Fats Domino (I'm Walkin'), Dolly Parton (Coat of Many Colors), Curtis Mayfield (Move On Up), Nina Simone (To Be Young, Gifted and Black), Jeannie C. Riley (Harper Valley P.T.A.), the Platters (Smoke Gets In Your Eyes), Edward Meeker with the Edison Orchestra (Take Me Out To The Ballgame) and Brenda Lee (Rockin' Around the Christmas Tree).