History balances the frustration of "how far we have to go" with the satisfaction of "how far we have come." It teaches us tolerance for the human shortcomings and imperfections which are not uniquely of our generation, but of all time.
~Lewis F. Powell, Jr.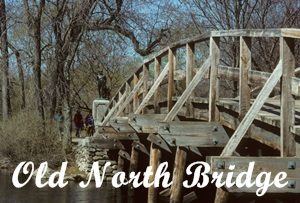 1775 – Picking up where we left the story yesterday …
When 700 British troops arrived at Lexington at about 5:00 a.m., John Adams and John Hancock – the two men they had hoped to capture – had already fled to Philadelphia. The British troops marched into Lexington to find 77 armed minutemen under Captain John Parker waiting for them on the town's common green. British Major John Pitcairn ordered the outnumbered Patriots to disperse, and after a moment's hesitation the Americans began to drift off the green.
Suddenly, the "shot heard round the world" was fired at (Old) North Bridge, just outside of Lexington, by an undetermined gun, and a cloud of musket smoke soon covered the green. When the brief Battle of Lexington ended, eight Americans lay dead or dying and 10 others were wounded. Only one British soldier was injured, but the American Revolution had begun.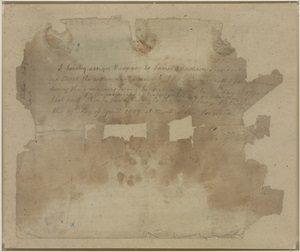 1809 – Former President Thomas Jefferson wrote up a contract for the sale of an indentured servant named John Freeman to newly sworn-in President James Madison.
Slavery and indentured servitude were major components of the early American economy. Slaves performed most of the manual and domestic labor on the large plantations owned by several presidents and their colonial ancestors, including George Washington, Jefferson, Madison and Andrew Jackson.
Jefferson had purchased Freeman for $400 from William Baker on July 3, 1804. When Jefferson was president, Freeman was his dining room servant at the White House.
The original hand-written contract (shown above) for Freeman's sale is now housed at the Library of Congress. In the exhibit, it is noted with irony that Jefferson, America's preeminent revolutionary, wrote the agreement on the anniversary of the Battle of Lexington, the event that launched the war to end America's servitude to England.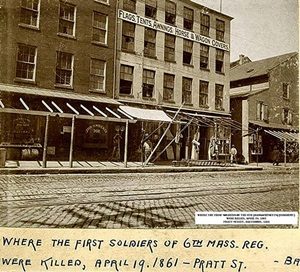 1861 – The first blood of the Civil War was shed on Pratt Street in Baltimore, MD when a secessionist mob attacked soldiers of the 6th Massachusetts Regiment who were bound for Washington, D.C. Four soldiers and 12 rioters were killed. As a result Baltimore became an occupied city by Union forces for the duration of the Civil War.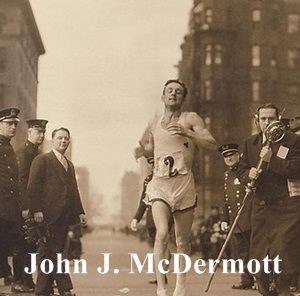 1897 – Fifteen runners started the first Boston Marathon (24.5 miles) but only 10 made it to the finish line. John J. McDermott of New York won the inaugural event with a time of 2:55:10. A measured distance of 24.5 miles from Metcalf's Mill in Ashland to the Irvington Oval in Boston was selected. The marathon's distance was changed in 1908 in accordance with Olympic standards to its current length of 26 miles, 385 yards.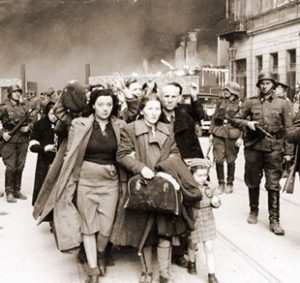 1943 – Jewish resistance arose within the Warsaw Ghetto in German-occupied Poland. Jews opposed Nazi Germany's final effort to transport the remaining Ghetto population to Treblinka.
On this date, the Ghetto refused to surrender to the police commander SS-Brigadeführer Jürgen Stroop, who then ordered the burning of the Ghetto, block by block, ending on May 16. A total of 13,000 Jews died, about half of them burnt alive or suffocated. German casualties are not known, but were not more than 300. It was the largest single revolt by Jews during World War II.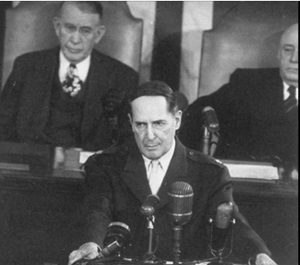 1951 – General Douglas MacArthur, following his dismissal as "Supreme Commander, Allied Powers; Commander-in-Chief, United Nations Command; Commander-in-Chief, Far East; and Commanding General, U.S. Army, Far East" by President Harry Truman, made his last official appearance in a farewell address to the U.S. Congress.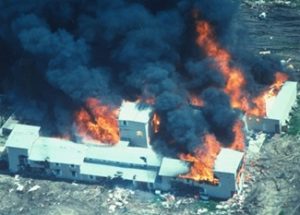 1993 – At Mount Carmel in Waco, Texas, the Federal Bureau of Investigation launched a tear-gas assault on the Branch Davidian compound, ending a tense 51-day standoff between the federal government and an armed religious cult. By the end of the day, the compound was burned to the ground, and some 80 Branch Davidians, including 28 children, had perished in the inferno.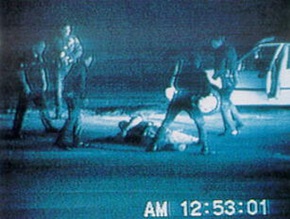 1994 – A Los Angeles jury awarded $3.8 million (and $1.7 million in attorney's fees) to Rodney King for the beating he suffered at the hands of the Los Angeles Police Department officers following a high-speed car chase in March 1991.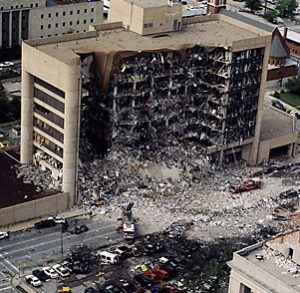 1995 – A massive truck bomb exploded outside the Alfred P. Murrah Federal Building in Oklahoma City, Oklahoma. The blast collapsed the north face of the nine-story building, instantly killing more than 100 people and trapping dozens more in the rubble.
Emergency crews raced to Oklahoma City from across the country, and when the rescue effort finally ended two weeks later the death toll stood at 168 people killed, including 19 young children who were in the building's day-care center at the time of the blast.
One of the largest manhunts in U.S. history resulted in the capture of Timothy McVeigh, a 27-year-old former U.S. Army soldier who matched an eyewitness description of a man seen at the scene of the crime. On the same day, Terry Nichols, an associate of McVeigh's, surrendered in Herington, Kansas.
Nichols was later found guilty on one count of conspiracy and eight counts of involuntary manslaughter, and was sentenced to life in prison. McVeigh, died from a lethal injection at the U.S. penitentiary in Terre Haute, Indiana.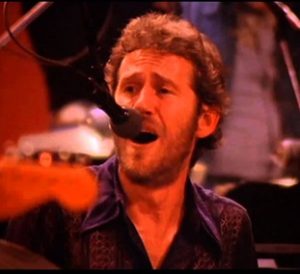 2012 – Levon Helm – drummer (and an extraordinary mandolin player) and primary lead vocalist with The Band (Up On Cripple Creek, The Weight, The Night They Drove Old Dixie Down) – died due to complications from throat cancer at the age 71.
In 2011, Rolling Stone magazine ranked him No. 91 in its list of 100 Greatest Singers of All Time. Helm also had a successful career as an actor, appearing as Loretta Lynn's father in Coal Miner's Daughter, as Captain Jack Ridley in The Right Stuff, and as a Tennessee firearms expert in Shooter.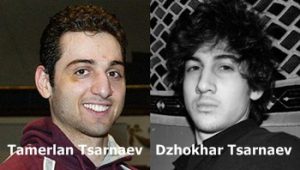 2013 – Boston Marathon bombing suspect Tamerlan Tsarnaev was killed in Watertown, MA during a shootout with police. According to Watertown Police Chief Edward Deveau, Tsarnaev walked towards officers firing a gun before he ran out of ammunition and was tackled to the ground. He was in the process of being handcuffed by two or three officers when his younger brother, 19-year-old Dzhokhar, jumped behind the wheel of a black SUV the two had allegedly carjacked earlier and barreled toward the group.
Officers got out of the way of the speeding vehicle, which ended up driving over the wounded suspect, According to Deveau, the 19-year-old suspect dragged his sibling's body a short distance (30-40 feet) down the street and drove off. The younger brother was captured that evening hiding inside a boat in a backyard in Watertown.
On April 8, 2015, Dzhokhar Tsarnaev was found guilty on all thirty counts – including murder and using a weapon of mass destruction resulting in death(s) – and was sentenced to death on June 24, 2015. He is now inside Supermax, the country's most strict and secure prison, located in Florence, Colorado.
If his continued appeals are ever exhausted, Tsarnaev will be sent to prison in Terre Haute, Indiana, where federal death row inmates are executed.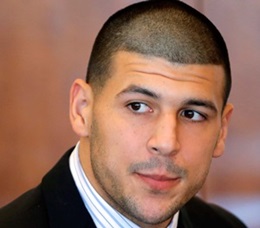 2017 – Five days after being acquitted of a 2012 Boston double homicide, correction officers found former NFL star Aaron Hernandez – convicted in 2015 for the murder of Odin Lloyd – hanging by his bedsheets from a window in his cell at the Souza-Baranowski Correctional Center in Lancaster, Massachusetts.
Compiled by Ray Lemire ©2018 RayLemire.com. All Rights Reserved.