"If you pour some music on whatever's wrong, it'll sure help out. The power of music just kinda kills all those ills. I've never seen it fail."
~Levon Helm
The late Don Barbour (The Four Freshmen – 'Graduation Day') was born in 1927
The late Alexis Korner (considered the 'Father of British Blues') was born in 1928
The late Dickie Goodman ('Flying Saucer' as part of Buchanan & Goodman) was born in 1934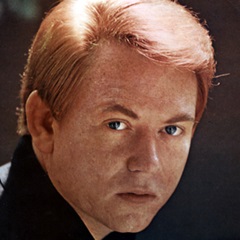 The late Bobby Russell (wrote 'Honey' (Bobby Goldsboro), 'The Night The Lights Went Out In Georgia' (Vicki Lawrence), 'Little Green Apples' (O.C. Smith), and co-writer of the Hollies' 'He Ain't Heavy, He's My Brother') was born in 1941
The late Larry Ramos (lead guitarist/vocalist with The Association – 'Never My Love') was born in 1942.
Mark Volman (harmony vocalist with The Turtles – 'Elenore' and later known as The Phlorescent Leech as a member of The Mothers Of Invention) is 70
Alan Price (keyboards with the Animals – 'House Of The Rising Sun') is 75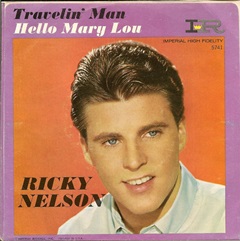 1961 – Ricky Nelson released 'Travelin' Man'.
Rock Factoid: Songwriter Jerry Fuller wrote it with Sam Cooke in mind, but Silas Roy Crain, Cooke's manager, was unimpressed and did not keep the demo, which eventually wound up being passed along to Nelson. It was a big mistake on Crain's part. Nelson's version reached No. 1 on the Billboard Hot 100. 'Hello Mary Lou', the B-side, reached #9.
1962 – Jackie Wilson debuted at the Copacabana in New York City.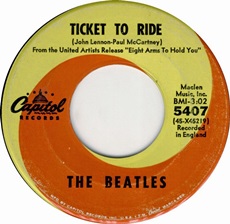 1965 – The Beatles released 'Ticket To Ride' / 'Yes It Is'.
Rock Factoid: The single's label stated the song was from the upcoming United Artists release Eight Arms to Hold You (the original title for the movie Help!).
1965 – The film T.A.M.I. (Teen-Age Music International) opened in London. It featured the Rolling Stones, Supremes, Four Tops, James Brown, Beach Boys and Smokey Robinson & the Miracles.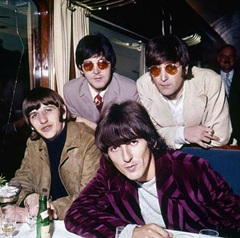 1965 – The Beatles recorded 'Doctor Robert'
Rock Factoid: The real Dr. Robert was Dr. Robert Freymann who ran a discreet clinic on Manhattan's East 78th Street. Freymann had a reputation for giving vitamin B-12 injections containing large doses of amphetamines, mainly to well-heeled New Yorkers. Freymann once boasted that he could name in 10 minutes the names of 100 famous people who used his services. Freymann lost his license in 1968 and was removed from the NY State Medical Society in 1975. He died in 1987.
1970 – Blues Image released 'Ride Captain Ride'. The single reached #4 on the U.S. and Canadian charts, making it Blues Image's first (and only) Top 40 chart hit.
1978 – Patti Smith released 'Because The Night'.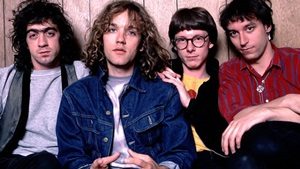 1980 – R.E.M. performed for the first time as a group at the 11:11 Koffee Club in Athens,GA. 150 people were in attendance.
1981 – Joey Scarbury released the single 'Theme From 'Greatest American Hero (Believe It Or Not)'.
1982 – 38 Special released 'Caught Up In You'. The single reached #10 on the Billboard Hot 100.
1988 – Sonny Bono was inaugurated as Mayor of Palm Springs, CA.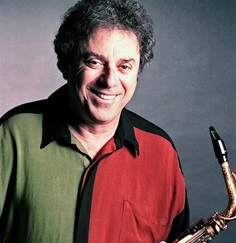 1993 – Steve Douglas (saxophone session man and member of the famed Wrecking Crew) died of heart failure.
Rock Factoid: Douglas played sax and percussion on all of the Ronettes' and Crystals' recordings and such epic singles as Ike and Tina Turner's 'River Deep – Mountain High' and the Righteous Brothers' 'You've Lost That Lovin' Feelin' He played on every Beach Boys album from 'Surfin' U.S.A.' through 'Pet Sounds'. And he can be heard blowing tenor and baritone sax on many of Jan and Dean's 1960s hits, including 'Surf City' and 'Dead Man's Curve'.
Rock Factoid: He was posthumously inducted into the Rock and Roll Hall of Fame in 2003.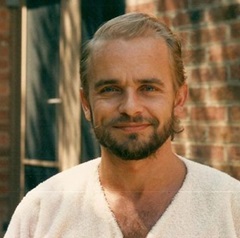 2012 – Greg Ham (multi-instrumentalist, primarily saxophone with Men At Work – 'Who Can It Be Now)' died (cause unknown).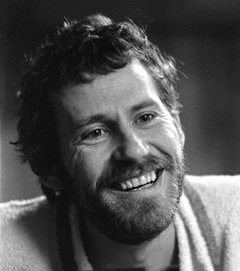 2012 – Levon Helm (drummer/mandolin/lead singer with The Band – 'Up On Cripple Creek', 'The Weight', 'The Night They Drove Old Dixie Down') died of cancer.
Rock Factoid: A native of Arkansas, Helm was the only non-Canadian member of The Band, which was inducted into the Rock and Roll Hall of Fame in 1994.
Rock Factoid #2: Helm also had a successful career as a film actor, appearing as Loretta Lynn's father in Coal Miner's Daughter, as Chuck Yeager's friend and colleague Captain Jack Ridley in The Right Stuff, and as a Tennessee firearms expert in Shooter.
The greatest songs of the 50s, 60s, 70s (and even a few from the 80s) play here! Click the OLDIES STREAM link below and you'll be instantly connected to the hottest Oldies Internet Station on the planet! If you want music memories without interruptions 24/7, Streamingoldies is the station for you. We do not and will NEVER play commercials!
And here's a little tip for you: That green line you'll see in the player is actually a volume control. Slide it to the right to crank it up (highly recommended).
Compiled by Ray Lemire ©2017 RayLemire.com. / Streamingoldies.com. All Rights Reserved.