"Music is the greatest communication in the world. Even if people don't understand the language that you're singing in, they still know good music when they hear it."
~Lou Rawls
The late Ella Fitzgerald ('A Tisket A Tasket') was born in 1917
The late blues guitarist Albert King ('Born Under A Bad Sign') was born in 1923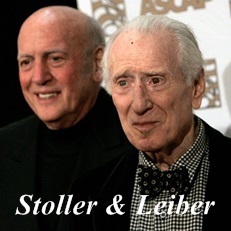 The late Jerry Leiber (lyricist who co-wrote 'Hound Dog', 'Jailhouse Rock', 'Treat Me Nice', 'Stand By Me', 'Charlie Brown', 'Yakety Yak' and many, many other tunes with composer Mike Stoller) was born in 1933
The late Dick Kniss (played stand-up bass for Peter, Paul and Mary for over 40 years and co-wrote John Denver's 'Sunshine On My Shoulders' while a member of Denver's band), was born in 1937.
The late Michael Brown (keyboards/songwriter with The Left Banke – 'Pretty Ballerina' and later with Stories – 'I'm Coming Home') was born in 1949
Steve Ferrone (drummer with Average White Band – 'Cut The Cake' and Tom Petty & The Heartbreakers – 'Swingin') is 67
Ron Gilbert (bass guitar with Blues Magoos – 'We Ain't Got Nothin' Yet') is 71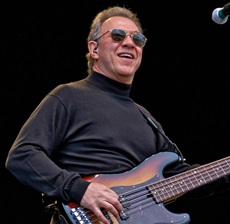 Stu Cook (bass guitar with Creedence Clearwater Revival – 'Fortunate Son') is 72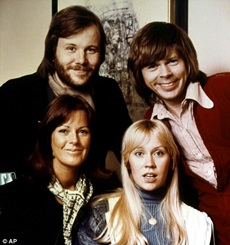 Bjorn Ulvaeus (upper right in photo above – guitarist and vocals with ABBA – 'Take A Chance On Me') is 72
Rock Factoid: When you've sold as many records as ABBA did* – and only The Beatles have sold more – the result isn't always good. In 2005, the Swedish Tax Agency accused Ulvaeus of failing to pay 90 million kronor (the equivalent of U.S.$17 million) in back taxes for eight years ending in 2005.
The agency claimed that he "laundered" his music royalty income through institutions in several foreign countries. Ulvaeus paid the taxes as a precautionary measure during the 2½-year dispute. In October 2008, the county administrative court decided the case in Ulvaeus' favor, ruling that he never owed any of the 90 million kronor.
*It is estimated ABBA has sales over 400 million records.
Michael Kogel (lead singer with Los Bravos – 'Black Is Black') is 73
1955 – The United Nations Commission on Narcotics released a report stating there was a "definite connection between increased marijuana smoking and that form of entertainment known as bebop and rebop."

1960 – Eddie Cochran ('Summertime Blues'), who had died in a London car accident one week earlier, was laid to rest at Forest Lawn Memorial Park in Cypress, CA.
1964 – The Beatles placed an incredible 14 songs on Billboard's Hot 100 chart, a feat no recording artist has come anywhere close to since. In fact, that's a pretty good accomplishment for 10 years of work, let alone one week.

1970 – At a concert in Raleigh, North Carolina, the interracial band Pacific Gas & Electric ('Are You Ready?') was subject to verbal abuse on stage. Later, when they left the club, four bullets were fired at their van. No one was injured.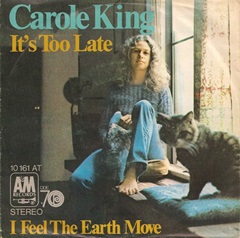 1971 – Carole King released 'It's Too Late' / 'I Feel The Earth Move' as a single from her 'Tapestry' album.
Rock Factoid: I Feel the Earth Move was selected as the A-side but listeners began to prefer the slower It's Too Late. Both sides received airplay for a while, but eventually It's Too Late dominated. Regardless, since Billboard had declared the record a double A-side and their chart gradually became seen by many as the "official" singles chart, it is generally listed in books and articles that both songs reached #1.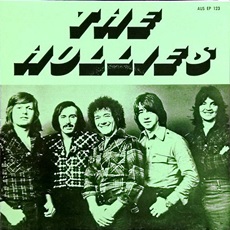 1972 – The Hollies released 'Long Cool Woman In A Black Dress'.
Rock Factoid: According to lead singer and song co-writer Allan Clarke (center in the photo above), the song was "written in the swamp rock style of Creedence Clearwater Revival, in terms of the vocal, rhythm, and melodic style. It was written in about five minutes."
Rock Factoid #2: By the time the song made its mark in America (#2 on the Billboard Hot 100), Clarke had already left the band, although he would rejoin a year later.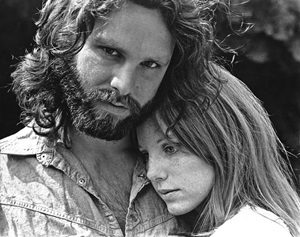 1974 – Pamela Courson, the longtime companion of the late Jim Morrison – and the person who found the singer dead in the bathtub of their apartment in Paris in 1971 – died of a drug overdose.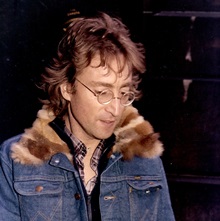 1976 – The day after they considered (but declined) an appearance on NBC's Saturday Night (later Saturday Night Live), John Lennon met Paul McCartney for the final time. Although the pair were on good terms, the encounter was not a success as McCartney turned up unannounced at the Dakota building where Lennon lived, and was turned away.
Rock Factoid: "That was a period when Paul just kept turning up at our door with a guitar. I would let him in, but finally I said to him, 'Please call before you come over. It's not 1956, and turning up at the door isn't the same anymore. You know, just give me a ring.' He was upset by that, but I didn't mean it badly. I just meant that I was taking care of a baby all day, and some guy turns up at the door." … John Lennon
Rock Factoid #2: McCartney left for Dallas, Texas, where the following day, his band Wings began rehearsals for the U.S. leg of their world tour. Although he stayed in occasional telephone contact with Lennon until John's death in 1980, the pair would never again meet face-to-face.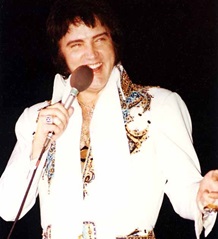 1977 – Three live recordings ('Unchained Melody', 'If You Love Me, Let Me Know', and 'Little Darlin' ) from an Elvis Presley concert in Michigan on this date would ultimately find their way onto his final album ('Moody Blue').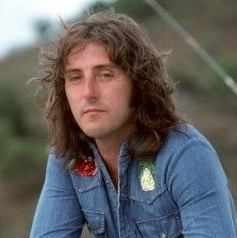 1981 – Denny Laine quit Wings. The former Moody Blue (who sang lead vocal on that band's first hit, 'Go Now') had been with McCartney's band since its formation in 1971. He stated he was leaving due to what he called McCartney's reluctance to play live concerts. Paul had canceled a late 1980 tour after his January 1980 arrest for possession of marijuana in Japan.

1990 – The Fender Stratocaster Jimi Hendrix used to perform his version of the 'Star Spangled Banner' at Woodstock was auctioned off in London for $295,000.
2002 – Lisa "Left Eye" Lopes (TLC – 'Waterfalls') died in a car accident.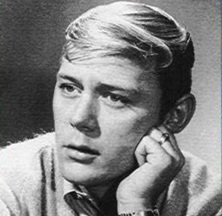 2007 – Bobby "Boris" Pickett (co-wrote and recorded the 1962 hit novelty song and Halloween perennial, 'Monster Mash') died due to complications from leukemia. He was 69.
Compiled by Ray Lemire ©2017 RayLemire.com. / Streamingoldies.com. All Rights Reserved.