The late Shel Silverstein (songwriter – 'A Boy Named Sue', 'Sylvia's Mother', 'The Unicorn' and 'The Cover Of The Rolling Stone') was born in 1930
Erik Darling (member of The Tarriers – 'The Banana Boat Song' before joining the Weavers from 1958-62, and later the co-founder of The Rooftop Singers – 'Walk Right In') was born in 1933
The late Brian MacLean (guitarist/songwriter with Love – 'Alone Again Or') was born in 1947
The late John Locke (keyboardist with Spirit – 'I Got A Line On You') was born in 1943
Onnie McIntyre (guitarist with Average White Band – 'Pick Up The Pieces') is 69
Jules 'Gary' Alexander (guitarist with The Association – 'Cherish') is 71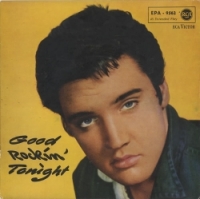 Elvis Presley released 'Good Rockin' Tonight' / 'I Don't Care If The Sun Don't Shine'—1954
Rock Factoid: 'Good Rockin' Tonight', the second Elvis release on Sun Records, failed to hit the charts but 'I Don't Care If The Sun Don't Shine' scraped into the Top 100, peaking at #74.
Bobby Darin recorded 'You're The Reason I'm Living'—1962
Beatles manager Brian Epstein rejected a $6 million offer for their contract—1964
The Rolling Stones released 'Time Is On My Side' / 'Congratulations' in the U.S.—1964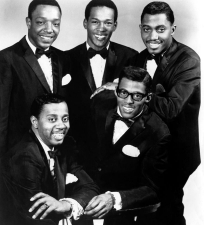 The Temptations recorded 'My Girl'—1964
Rock Factoid: The song, written and produced by Smokey Robinson and Ronald White, was the first Temptations song to feature David Ruffin on lead vocals.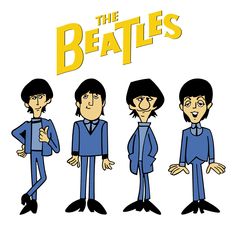 The Beatles Saturday morning cartoon series (it used their songs, not their voices) debuted on ABC-TV—1965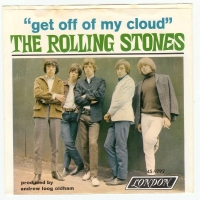 The Rolling Stones released 'Get Off Of My Cloud' / 'I'm Free' in the U.S.—1965
Rock Factoid: "I never dug it as a record. The chorus was a nice idea, but what I wanted was to do it slow like a Lee Dorsey thing. We rocked it up." … Keith Richards
The Doors released the 'People Are Strange' album—1967
The Partridge Family debuted on ABC—1970
Ringo Starr released his 'Beaucoups Of Blues' album—1970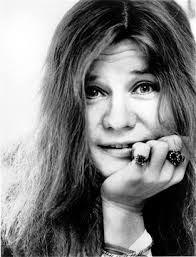 Janis Joplin recorded 'Me & Bobby McGee'—1970
Rock Factoid: Nine days later, Joplin was dead of a heroin overdose. Her single was released in January 1971 and became her only #1 single.
Cat Stevens released 'Peace Train'—1971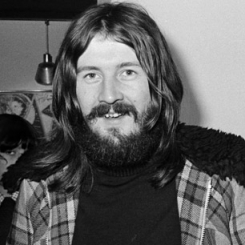 John 'Bonzo' Bonham (drummer with Led Zeppelin – 'Stairway To Heaven'), died (asphyxiation caused by choking on his own vomit after a 24-hour drinking binge)—1980
Rock Factoid: Bonham's "breakfast" on September 24 consisted of sixteen shots of vodka and one bite of a breakfast sandwich. He then proceeded to drink the rest of the day while the band rehearsed. By the time he went to bed that evening, it was estimated he had consumed forty shots of vodka. He was found dead the next morning.
Lead singer Roger Hodgson made his final concert appearance with Supertramp—1983
Paul McCartney recorded 'Spies Like Us', the title song to the film starring Chevy Chase and Dan Aykroyd—1985
Dave Grohl, former drummer for Washington, DC based band Scream auditioned to be Nirvana's new drummer and was immediately offered the job—1990
Mercer University Drive in Macon, Georgia was renamed Little Richard Penniman Boulevard—1990
During an Ozzy Osbourne concert at the State Fair Grandstand in Oklahoma City, two fans were stabbed and twenty were arrested—1992
The U.S. Postal Service issued a commemorative Patsy Cline stamp—1993
Stephen Canaday (drummer with The Ozark Mountain Daredevils – 'You Know Like I Know') died (plane crash)—1999
U2 frontman Bono traveled to Prague for a meeting with the World Bank president James Wolfensohn. Speaking at a panel discussion on globalization, Bono discussed his debt-relief plan for Third World countries—2000
Andy Williams ('Moon River', 'Can't Get Used To Losing You', 'Butterfly') died (bladder cancer)—2012

Billy Mure (session guitarist) died at the age of 97 (natural causes)—2013
Rock Factoid: Among the many songs Mure recorded were 'Chances Are' (Johnny Mathis), 'Splish Splash' (Bobby Darin), 'Diana' (Paul Anka), 'Bobby's Girl' (Marcie Blaine), 'A White Sports Coat And A Pink Carnation' (Marty Robbins), 'Tell Laura I Love Her' (Ray Peterson) and 'Itsy Bitsy Teenie Weenie Yellow Polka Dot Bikini' (Brian Hyland).
Compiled by Ray Lemire ©2014 RayLemire.com. All Rights Reserved.
You may not, under any circumstances, reproduce, record, publish, republish, post, transmit, publicly display, publicly exhibit or distribute any articles or photographs on RayLemire.com without obtaining the express written consent of the Operator.